Firstly, we think it's important that our rooms are playable for everyone. From a ten-year-old experiencing their first brain teasing trickery in PLAN52, to a corporate team bonding group facing adventure in Revenge of the Sheep, we want to make sure everyone can have a fun, exciting time at clueQuest. Once you've completed one room, you can immediately embark on the next one, without anything being restricted due to a horror feature.
Next, we really think that problem-solving is thrilling enough - it's cheesy, but true! The excitement and anticipation at clueQuest comes from our devious puzzles and slick solutions. We find that the sixty minute countdown gets pulses racing just enough for us - we don't need a killer with an axe to hurry things along!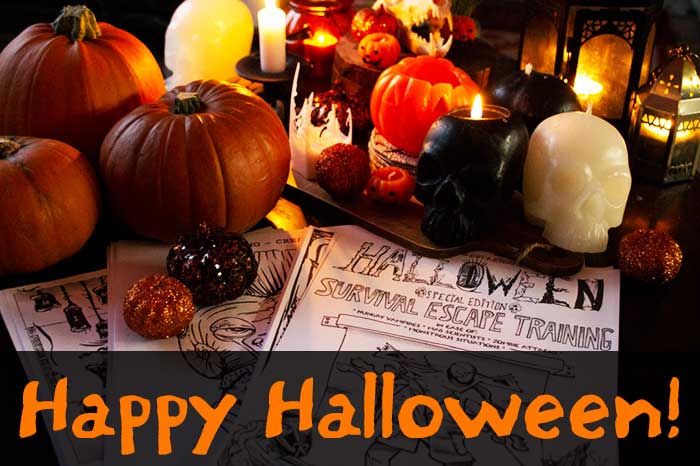 Lastly, we think that the evil Professor is scary enough as it is! You should see him when he hasn't had his morning coffee - terrifying!
If you're looking for an activity at Halloween that will give you a shot of adrenaline without a spooky atmosphere, why not come to clueQuest? You can also take part in our exciting Sunday Robosheep Hunt, where you can search for a prize worth £1000 of clueQuest credit!