When did you first visit clueQuest?
Our first visit was February 2018, and we immediately booked our next mission for a few weeks later as we enjoyed it so much. Everything about clueQuest missions are so well thought out, and the background story you are told by your mission handler beforehand really makes you feel involved and ready to save the world. I remember finding something in Plan52, and just grinning to myself as I knew exactly what to do with the bit I found. I think this was the moment I fell in love with escape rooms. At the end, we got agent identification cards, and I got Agent Thunder. Ironic as I am a fairly quiet person!
What is your favourite clueQuest escape room so far?
Plan52 for sure, it has a great mix of looking for physical clues and having to work stuff out which I really enjoy. I also love how the mission starts fairly slow and as you get into a rhythm, the pace starts to quicken with how quickly you are finding clues and solving puzzles.
Do you have a regular team to play escape games with?
Yes, we have a team called the Crimson Otters, led by Agent Otter. I've lost track of how many escape rooms we have done over the years, but we really enjoy them and we have driven several hours in some cases to visit certain rooms.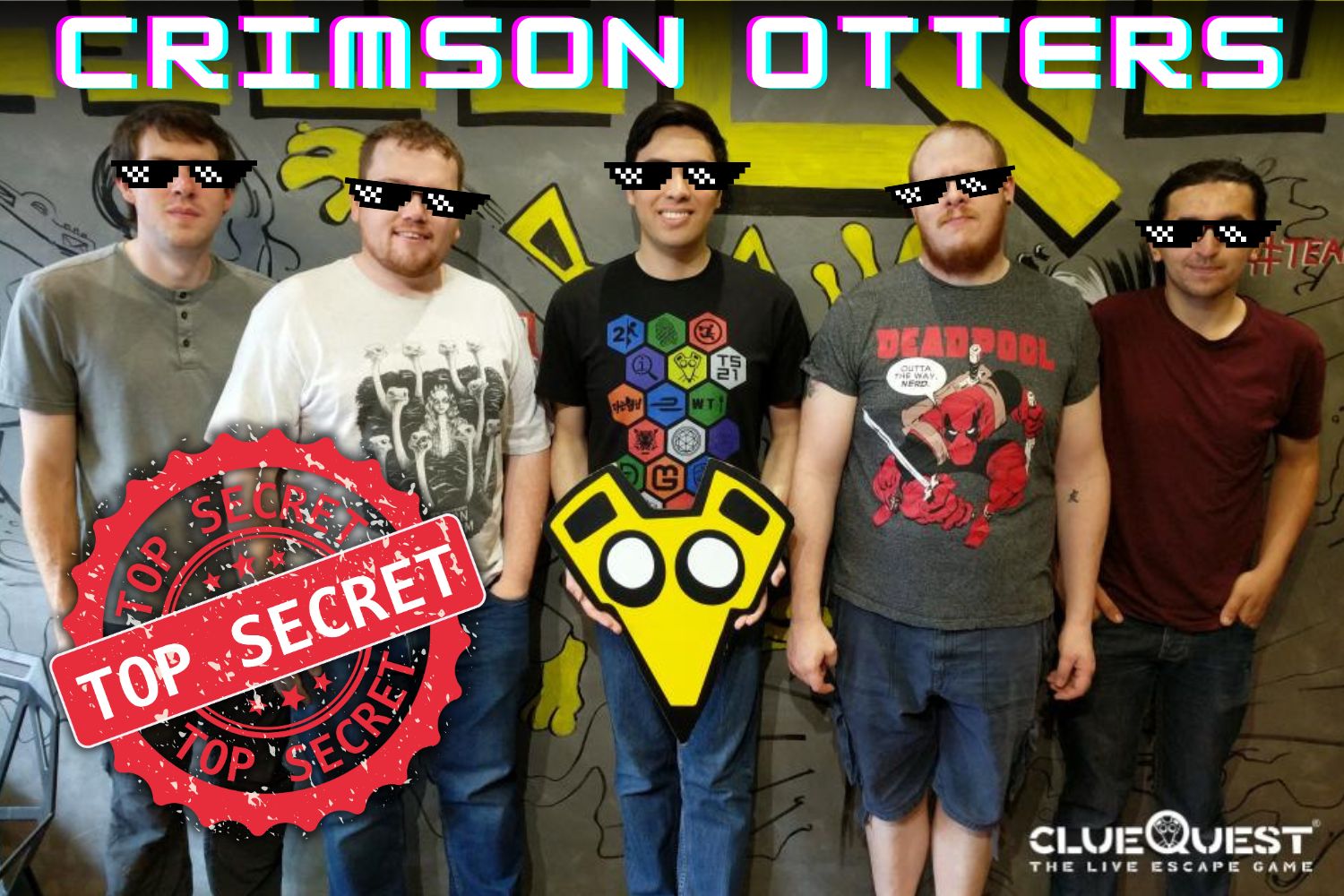 What made you take part in our anniversary raffle?
Since COVID happened, we have not done an escape room together, so when I saw the intel from MrQ relating to another mission he had for us, I had to book Glitch Hunters [That's how you could enter the raffle - Editor] and get the Crimson Otters out of retirement.
How did you feel when you found out that you've won the Golden Ticket?
I received an email stating that the winners had been drawn and that there was a video to watch. As I was watching through the video and the prizes were being awarded, I thought to myself there is always next time as my name has not come up. I was about to close the video when I saw my name out of the corner of my eye.
My first reaction was that there must be another person with my name in the draw. When I got the email later on, I could only stare at it. I was amazed to have won.
How are you planning to use your ticket?
So, I want to do Plan52 again, as the room has been updated since our team last did it. There are also some of the print at home missions I have not completed yet so I will have to get those ordered. 
As for the remaining balance of my ticket, I think I am going to share my winning by inviting some of my colleagues to give a mission a go, and I may be allowed to torment them from the control room. [Mr Q might just let you do that 😉 - Mr Q's spokesperson]
Do you have any fun stories you could share with us?
Operation BlackSheep... We had something happen with our particular team where everyone was looking around and something big happened that we all missed except one agent. We were scratching our heads wondering when and how that happened while the agent that witnessed it was in tears laughing at how we all missed it. I think he pressed a button but I still don't know to this day.
Anything else you would like to add?
MrQ, if you are reading this, the Crimson Otters are ready and waiting for their next mission!
We are celebrating all year round with awesome prizes and 9 more Golden Tickets. Check out our anniversary page to find out how you can enter this month's raffle.