1. Roller or Ice Skating
The roller and ice skating rinks have opened so it's time to dust off skates and go for a nice skating. It's not only good fun, it's also a healthy way to relax together with the family.
2. Play board games and jigsaw puzzles
The games are suitable for developing several skills, for example: problem solving, teamwork, logical thinking, analysis, comparison, conclusion, association… We could keep on listing things for a long time. You get the jist of it. And we develop all these skills while having fun. Why not give a go to one of our play at home games?
3. Movie Night
Watching a movie at home is fun, but nothing compares to the shared experience of seeing a new film on the silver screen. Choose a movie that the kids are curious about and go to the cinema together.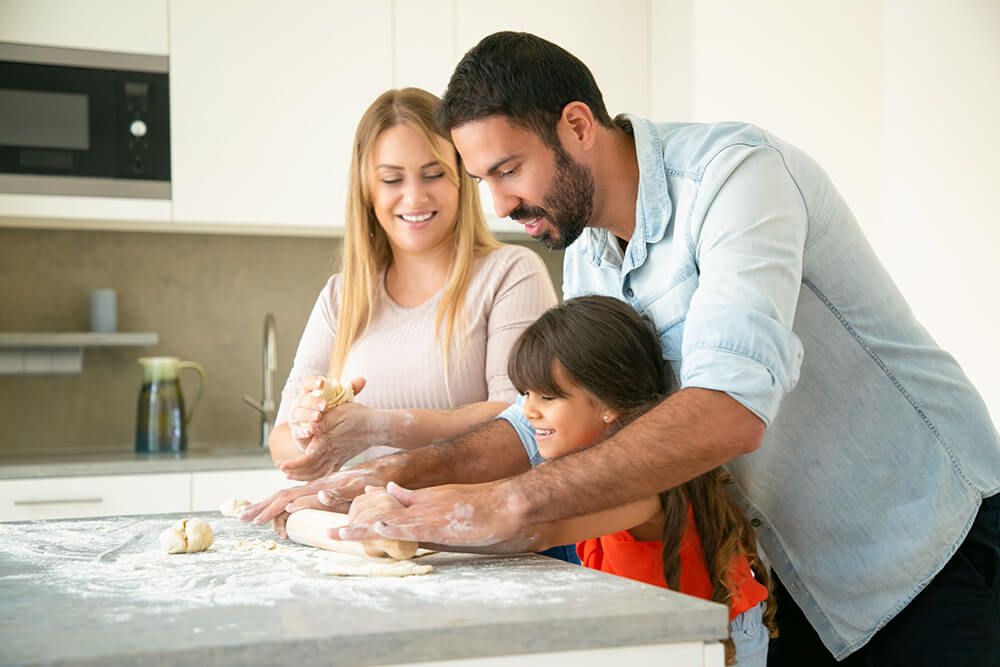 4. Bake or cook something
Look for a food or dessert recipe that you all love, gather all the ingredients. Divide the tasks so that everyone has something to do, even the little ones. Be a bit more relaxed and don't necessarily try to keep order while working. The mess can be fun and the kids will also enjoy being able to get themselves dirty. And the result will be something delicious that you can eat together.
5. DIY
Mess and fun could even be synonyms in another world. Especially in the world of DIY. Bring out all your creativity and create something special together. You can choose from plenty of creative hobbies like painting, creating a self contained terrarium or building something out of scrap wood. Just find something that you and your children like and get creative. 
6. Nerf gun battle
Pick up a few nerf guns from your local Argos or order them online and turn your garden or house into a nerf battle ground. Create trenches out of the couch and arm chairs, settle on the rules, give everyone plenty of ammunition and let the battle commence.
7. Escape room
You didn't think we would leave this one out, did you? The best fun and shared experience in the world. No, that's not an exaggeration… At all. We are not biased either. Maybe a little but we truly believe that this is the perfect activity to forget about the world for a couple hours while you enjoy an immersive experience in the company of your friends and family. Everyone is guaranteed to have a good time and you will talk about your successful escape for years to come. Make it a whole day of fun and combine it with some of our other tips on this list.
8. Build a fortress or a tent
You can do it in the house or garden as well, depending on what the weather. Go creative and make use of all the materials and furniture in the household for the building, for example: blankets, sheets, pillows, and anything the kids find and would love to use (within reason, of course). The design and assembly of the fortress or tent will be just as much fun as playing in it.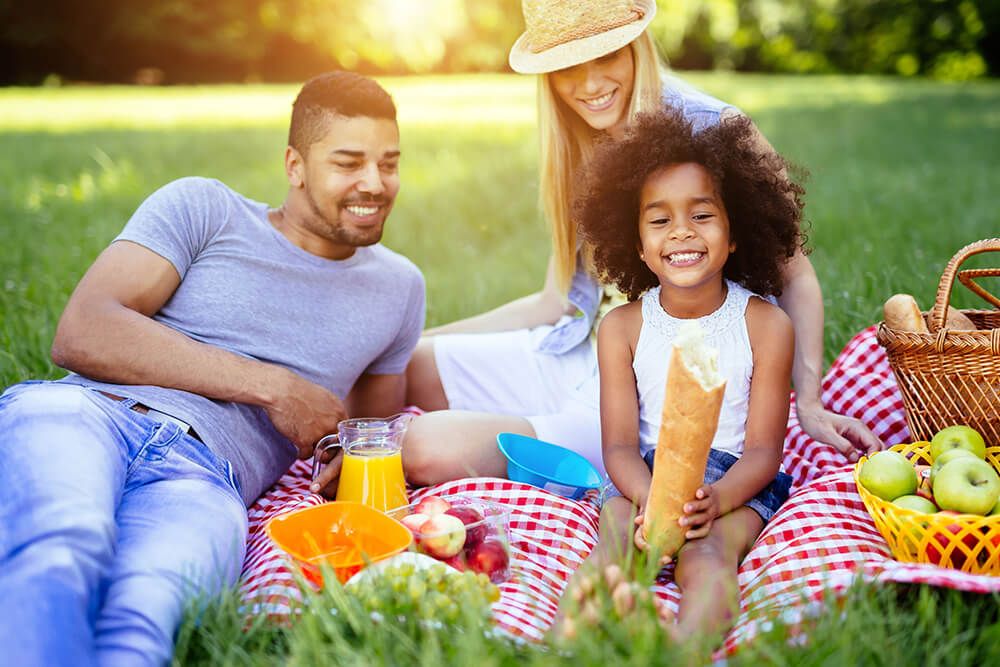 9. Picnic
Organize a family trip to a place you have been to for a long time or somewhere that's been on your bucket list for a long time. Why not find somewhere where you can also rent a rowing boat? Prepare you favourite sandwiches and other delicacies before your trip. If you don't want to leave home, you can also have a picnic in the garden or park, of course. Or even in the fortress.
10. Do housework
We know… This surely isn't the first thing that comes to mind for fun but just think about it. Get everyone their own tasks and figure out funny stories and rewards for the tasks you complete successfully. Maybe plan and organize a housework championship. Make a game out of it. It doesn't sound that bad anymore, does it?
If you have reached this point, we hope you've picked up at least one idea that will help you to organise a memorable family funtivity. Don't forget that the half term is coming, which is always perfect "excuse" to spend valauble time with our loved ones.