The answer is simple. With the help of Ecologi, we can help lower our impact on the environment. They support a lot of different projects, which you can read more about on their website. It's a great way to offset the paper used for game printing, and that's why we've subscribed to Ecologi, who will plant 50 trees on our behalf each month.
Here is the math: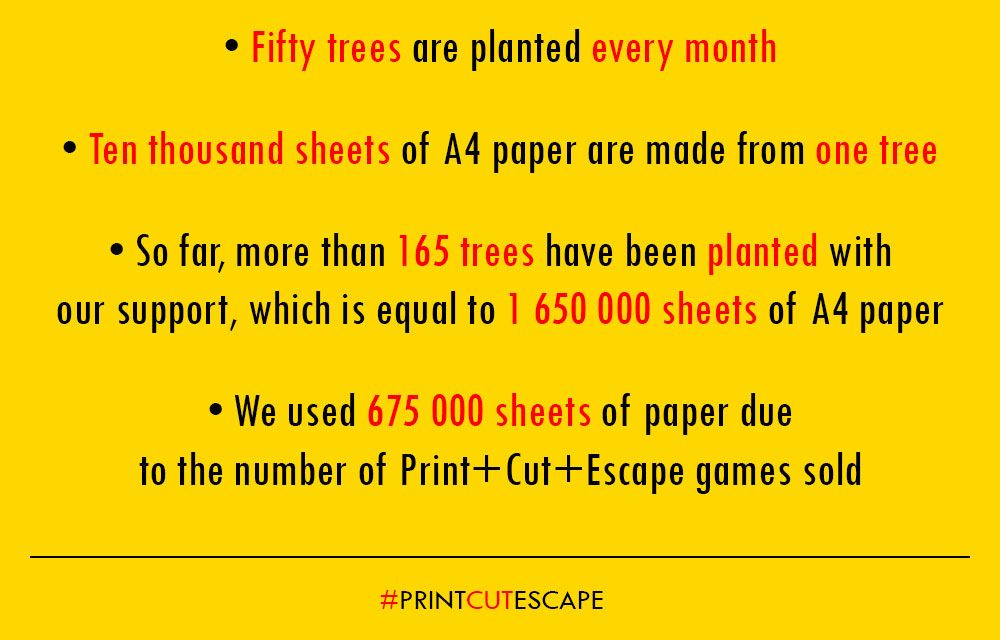 If environmental awareness has kept you from buying  until now, we hope this helps to ease your mind. You don't have to worry about your karma (or anything else) when printing as we have helped by planting more trees than the amount of paper needed for the games. When you support us with your purchase, you also support planting trees and help to save the planet (not just with Mr Q).
So what are you waiting for? Become an agend today!