It's unbelievable to think that nearly three decades ago, the very first Prince of Persia title brought big innovations to the gaming table. The series's debut title in 1989 was one of the first games to include inertia. Recklessly running ahead without checking your footing and velocity meant a trip down to a spike-filled doom. With several ports and sequels, the original Prince of Persia trilogy set a standard for character animations as well as a new way of thinking about platforming.
It wasn't until the early 2000s, during the 6th console generation, that the titular Prince returned for some more adventures through ancient Iran. With so many games far ahead in the platforming space, the question was how would this classic game capture the imaginations of gamers once more. The answer was in high-flying acrobatics. With a brand new story concept involving the mystical Sands of Time and lot parkour-based action, the Prince's homecoming was a spectacular one. All of the vertigo-inducing platforming was complimented by flashy wall-running mechanics and aerial combat that made you feel both powerful and stylish all in one go. It's no wonder the Sands of Time series is getting a remake soon.
So, where does this critically acclaimed series go next?
Enter Prince of Persia: The Dagger of Time, a virtual reality escape game that will immerse you into the classic mystical game world. You and three friends will embark on a journey through ancient Iran like no other. The kingdom around you is crumbling and you must make a daring escape. Along the way, you find a magical dagger with time manipulation powers. You'll experience all of what the Prince of Persia games are about and then some. You'll run, leap and climb as well as control time in a bid to make your way to the end goal.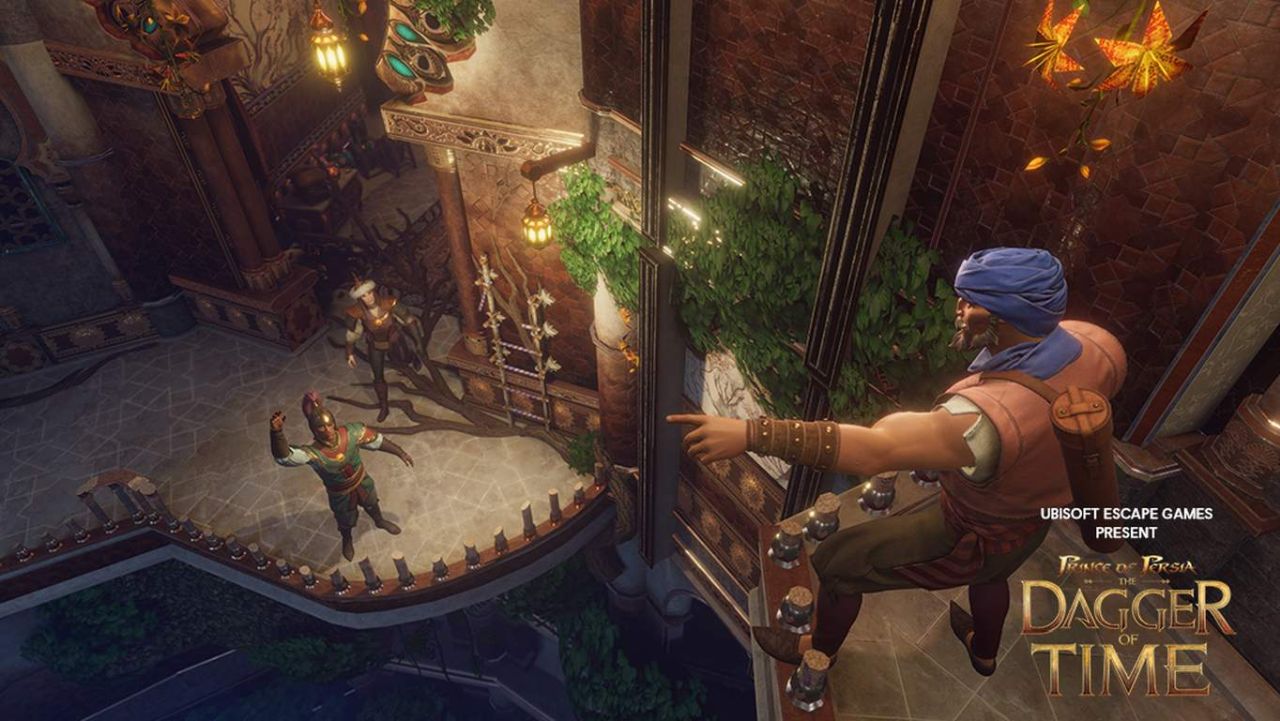 With state of the art graphics and mechanics, Prince of Persia: The Dagger of Time takes the latest in VR technology to its full potential. You and your friends will not just play, but be the heroes of your own adventure through mystical Persia. Just like the Prince himself, you'll face numerous challenges that you'll need to overcome in order to save the kingdom once again.
Will you heed the call of the Dagger?