What is CIPD, and what do the awards celebrate?
The Chartered Institute of Personnel and Development (CIPD) is an association for human resource management professionals. Their numerous websites and events provide support and structure for everyone from HR veterans to people looking to make the switch into a people management role. CIPD Community, for example, functions primarily as a networking forum, while their Learn, Develop & Connect pages are where you can find all number of courses to further your career development. 
Their annual awards night puts members - students, academics and professionals alike - in the spotlight. This year's awards had a total of nineteen categories ranging from 'Best Apprenticeship Scheme' to 'Best Employee Engagement Initiative'.
Nominees are always sure to find themselves in good company. Past winners include business processing giant CGI (Best Health & Wellbeing Initiative 2018), Harvester Restaurants (Best employee engagement initiative 2018) and Itsu (HR/L&D Team of the Year 2017).
The event itself is a black-tie dinner, held this year at Grosvenor House, Park Lane, London. The CIPD website have described it as 'a fitting celebration of the incredible work being done across HR and L&D' and we couldn't agree more.
What was clueQuest's role in the evening?
Ever stayed up late to catch the Oscars or Emmys? Then you may know that categories at many awards ceremonies are independently sponsored, meaning that companies who see their views represented in the achievement that the award commends can make a contribution towards the evening which stands in line with their values. Industrial Light & Magic may well choose to sponsor the 'best VFX' category in 2020, for example.
We at clueQuest, meanwhile, believe in innovative human resource management. It's a belief we hold unanimously, and one that we felt would be reflected most aptly by choosing to sponsor the award for this year's 'HR/L&D Team of the Year'. 
The calibre of this year's nominees was as high as ever, with brighterkind, Dorchester Collection, Lloyds Banking Group, Mitchells & Butlers, Network Homes, Royal Navy & Wiltshire Council all representing the cream of the crop of current people management leaders.  
Congratulations to...
Care home group brighterkind took home the win, and our CEO Zoltan Papp was proud to hand-deliver the award as pictured below. While the competition was close, their win is no mystery. Their passion for people emanates beyond the walls of their offices and clearly makes up a large part of their ethos. According to carehome.co.uk, they were amongst the first to introduce 'Wishing Wells' - an initiative which aims to help residents realise lifelong dreams and wishes.
Winners from other categories included Barts Health NHS Trust (Best coaching and mentoring initiative, super T team development), Atkinson HR Consulting (Best HR/L&D Consultancy) and Odeon Cinemas Group (Best international HR initiative). Visit the CIPD website for the full list of winners.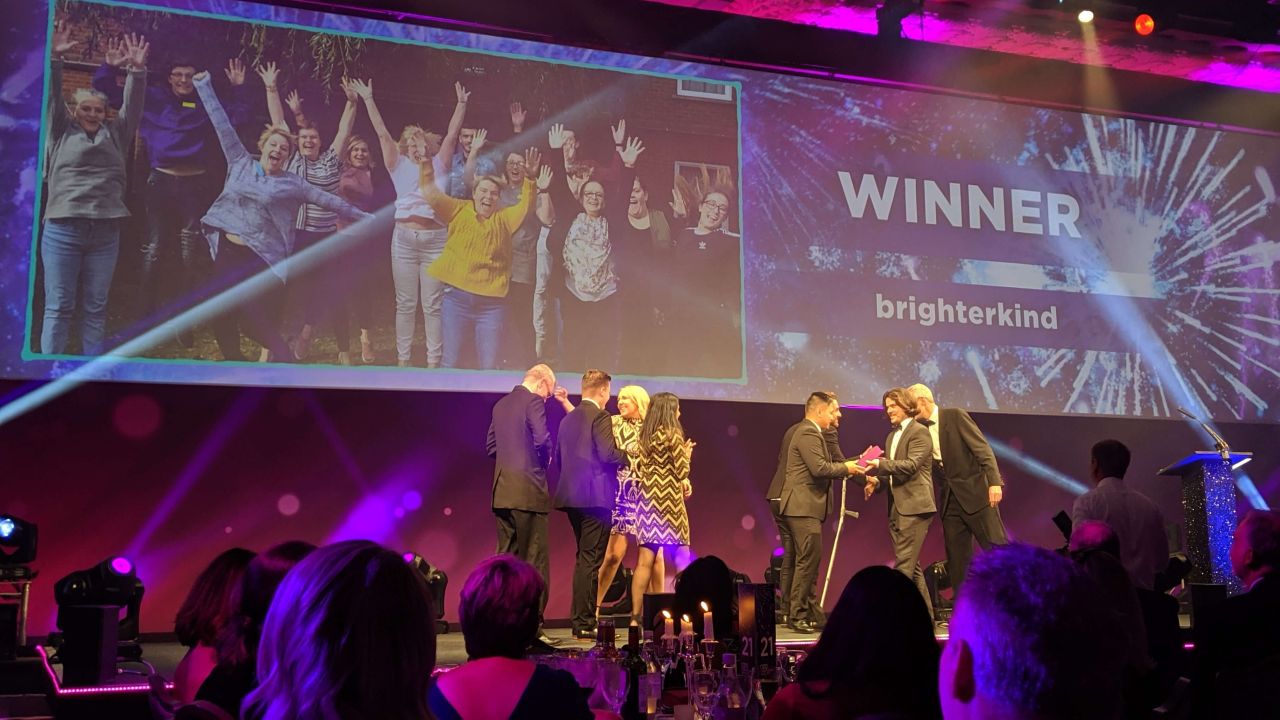 How is clueQuest making advancements in Learning & Development?
It gives us great pleasure to add that sponsoring the aforementioned award category wasn't the only reason for our presence. Huge congratulations are in order for our head of HR Eszter Lantos, who was herself nominated for the 'Michael Kelly Outstanding Student Award - Advanced Level'! 
Eszter's passion for people makes her an invaluable asset to the company, and we're so pleased to see that we're not the only ones who noticed. Her reach, though, goes far beyond our staff. She's recently helmed the development and release of the clueQuest Assessment Programme - or CAP - which helps teams to develop and improve their interpersonal and soft skills by immersing them in our quirky escape room missions.
The initiative sees our rooms function as microcosms of the workplace (deadlines, unexpected issues and group tasks galore!), in which people have been known to allow the compelling storyline and challenging tasks to take centre-stage in their thoughts, thus temporarily allowing them to perform at their best, free of their usual preoccupations. 
Our team of trained observers, meanwhile, watch the team's performance and measure it against our home-grown 'high performing teams' framework. Once they've cast their expert eyes upon the team, they're ready to provide the necessary feedback and training to help everyone walk away with the tools to improve.
To find out more about CAP, click here.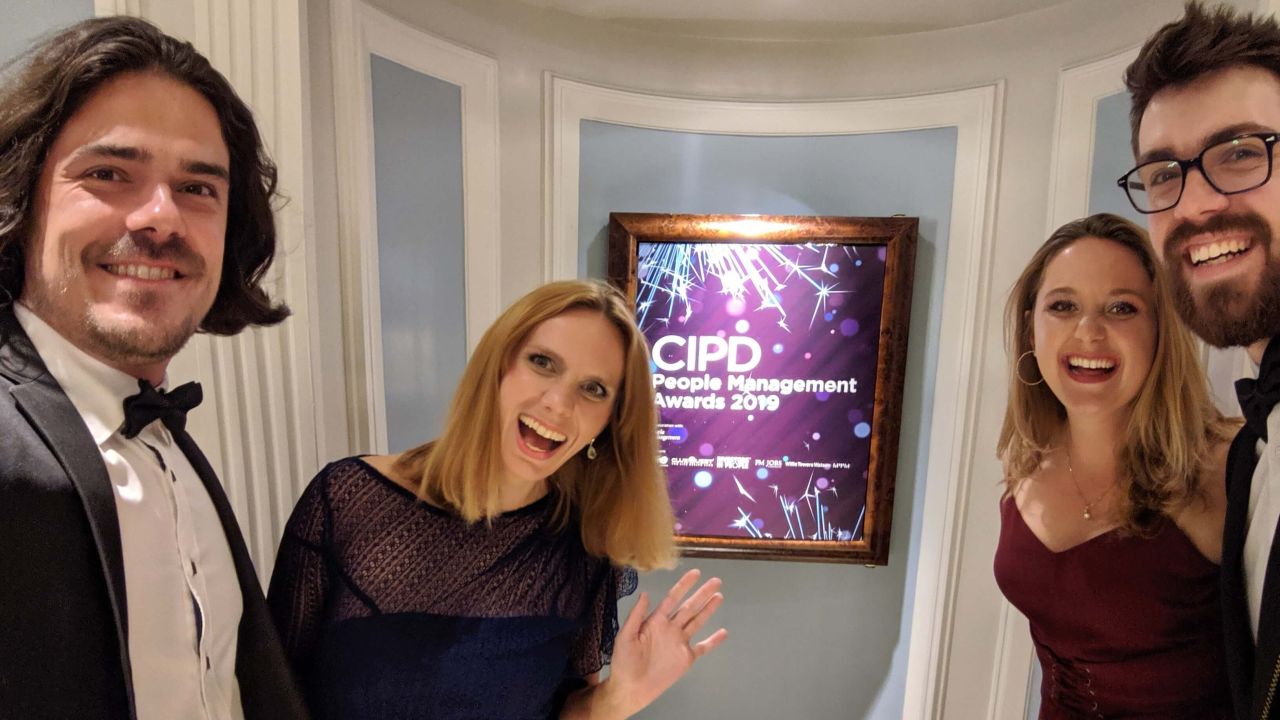 Find out more about CIPD…
If you're not done reading about the CIPD Awards, you can find everything you need by visiting cipdpmas.co.uk
Or if you want to read up about CIPD in general - maybe you want to sign up for a course or learn more about a career in HR/L&D - you can visit cipd.co.uk