1. Make sure that they would never suspect anything.
Chris promised Frances that he would propose when she would least expect it and that 'she would never see it coming'.
'I also wanted to propose while she was doing something that she loved. Like hiking up a mountain, however, it would almost be expected after that. Another thing Frances likes is games and puzzles. I thought maybe a Treasure Hunt would be a good idea, however setting her off on a birthday treasure hunt for her present - an engagement ring - again might have been a bit too obvious. Then it dawned on me, an Escape Room,' he told us.
2. Do your homework: are they an escape room fan?
Both Chris and Frances along with their friends have been hooked on escape games ever since they played PLAN52 in our old Shoreditch venue back in 2014.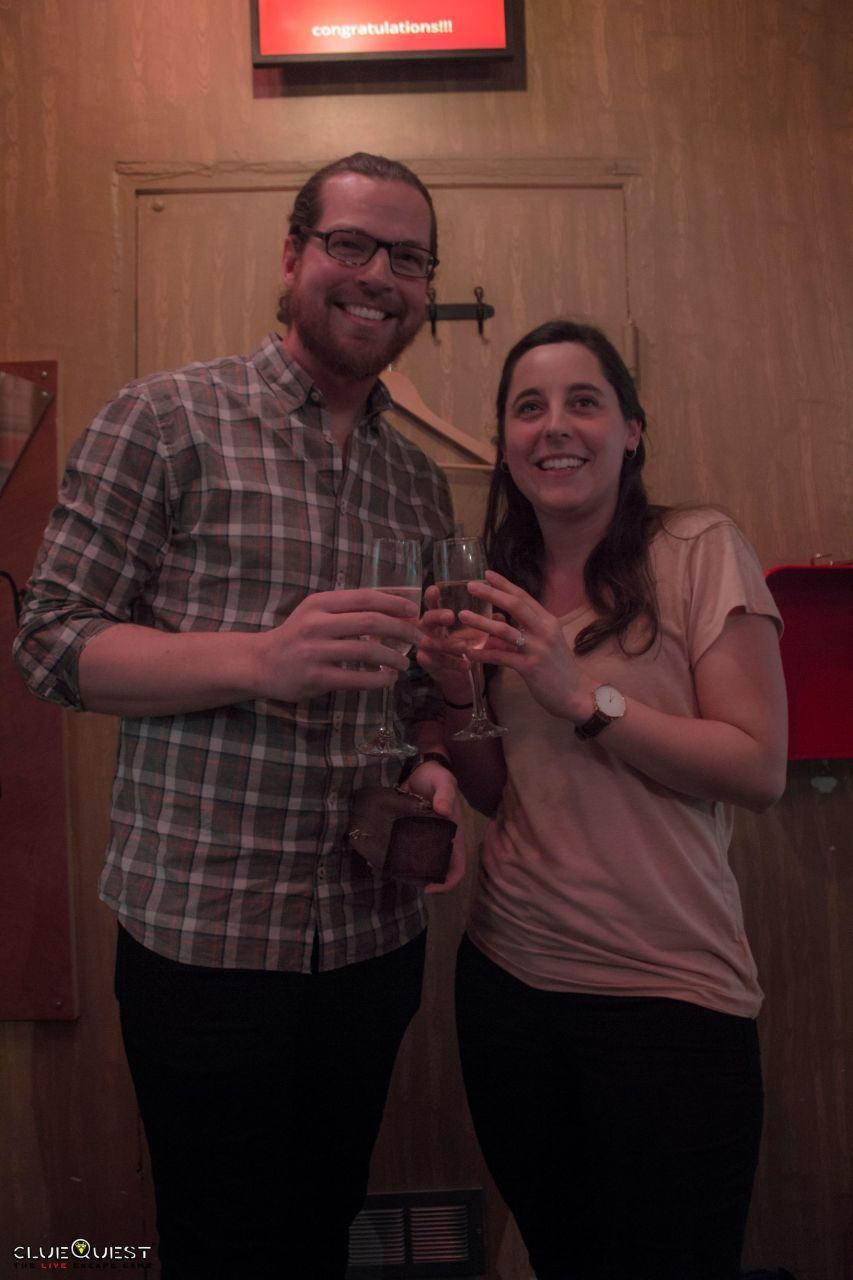 'Since PLAN52 was our first escape room together, in my mind, it had to be clueQuest that hosted this occasion. After the release of Revenge of the Sheep was announced, I started planning in my head how I wanted to do it,' said Chris.
3. Make it seem it was THEIR idea to book the game.
The universe was definitely on his side (or maybe it was MrQ?) when Frances suggested they buy a Revenge of the Sheep game for their friends for Christmas.
'The fact that she suggested it meant it was less likely that she would think it was something I was planning. Once it was booked I popped into clueQuest which started the ball rolling,' remembers Chris.
4. Relax and just go with the (game)flow.
When asked to point out on a scale of '1 to terrified' how nervous he was about proposing during the game, Chris felt that he remained mostly calm. ALTHOUGH he admitted that towards the end, as the big moment approached, he got pretty distracted and forgot some of our instructions...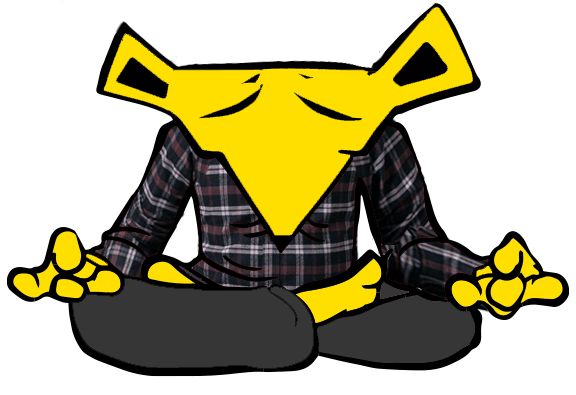 'With the adrenaline pumping because of the bomb defusing stage and the increased nervousness knowing the game was about to come to an end, I started blurting out words that didn't make sense. I was half planning what I was going to have to do next and half shouting at people that they were using the incorrect symbols to defuse the bomb. So I just ended up wandering around the room pointing. When the bomb was defused that's when I got closer to the 'terrified' end of the scale.' says Chris
5. Don't blank out: follow your instinct.
But when Frances found the ring, things got back on track:
'I think instinct kicked in because all I remember was stumbling over my words I'd planned (I think I got the main ones out). Overall I was never terrified because I knew clueQuest had planned everything better than I could have hoped. I only suffered varying degrees of worry that I would let something slip and give away what I was planning,' he remembers.
6. Make your move.
Chris was not the only one who 'suffered varying degrees of worry'. Back in Mission Control we had been on an emotional rollercoaster from the very start of their game, so when Chris got down on one knee and proposed to a completely unsuspecting Frances, everyone started cheering and applauding!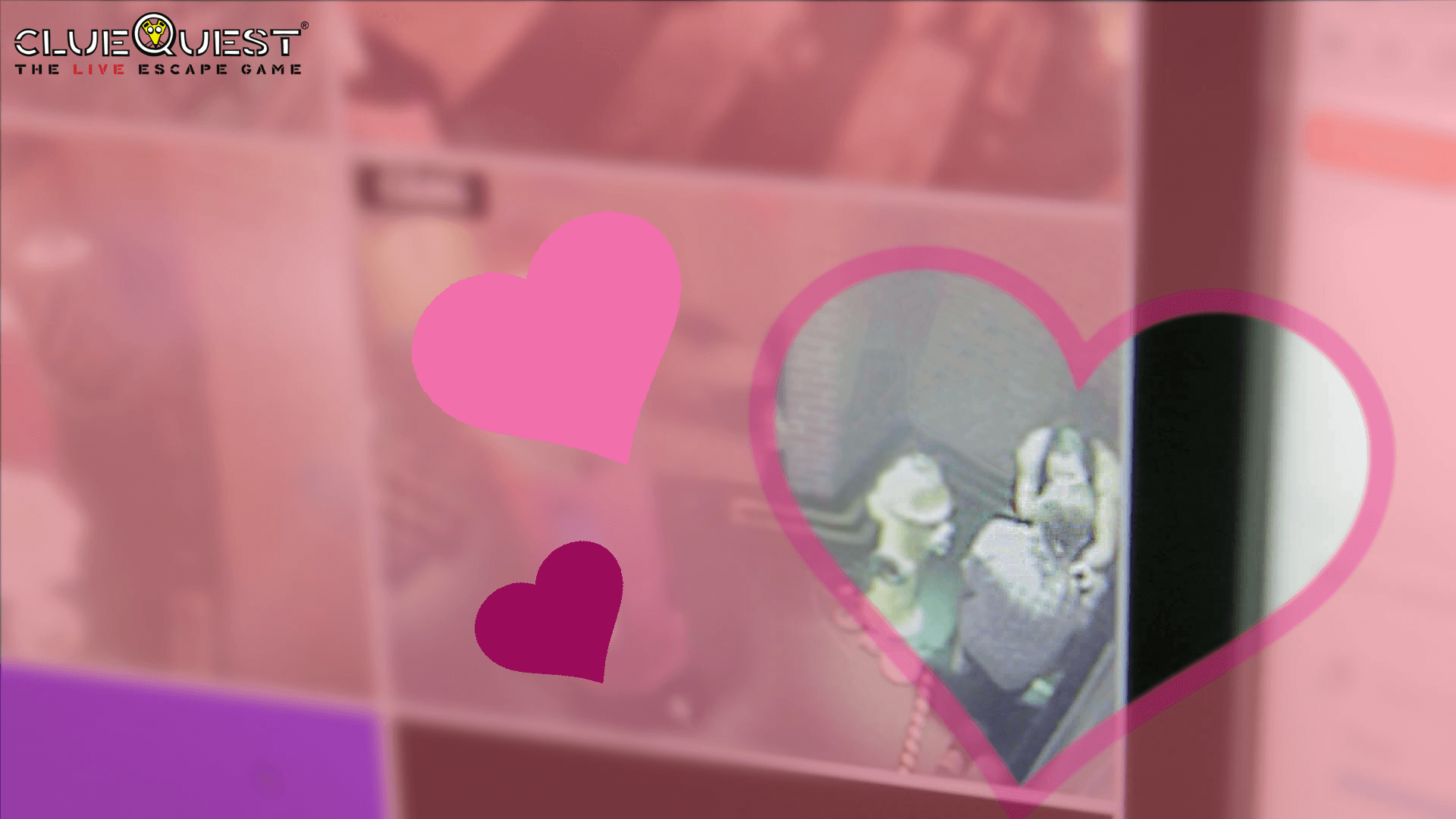 7. Mission accomplished.
'He [Chris] always said that he would do it [propose] when I least expected it and that's totally what he did - I had no idea! When it happened at the end, just after finishing the main game I was definitely still in clueQuest mode as I even asked him if it was all real! I was so surprised! I feel very lucky to have been proposed to in such a unique way that he knew I'd love,' Frances told us after the game.
When we asked whether she would come back to clueQuest for her hen do, Frances assured us that she'd definitely consider it as it 'would be a lot of fun.' 'People have been joking that the whole wedding will now be themed that way and our guests will have to answer clues to find the venue,' she added.
This could be you ;)
So far, clueQuest has orchestrated dozens of proposals - and the best part is that everyone said 'Yes' (phew!).
Upon request, our in-house team can create tailored experiences for each proposal, which then are integrated into our existing games. 
Expect anything from custom made game endings and props, to celebrating the newly engaged with a glass of bubbly in our conference room along with photos and videos.
Much love.
The clueQuest Team