We've turned 5 this summer and we've got some exciting plans in store to celebrate! But before we reveal more, I want to show you how this amazing 5 year journey started and what it meant for me as co-founder and for us as a team. So I decided to go through my collection of (over) 3,000 photos and share with you my top 5 clueQuest moments.
A lot of things have happened over the course of the last five years: we have opened three rooms (and soon to be opening our fourth); we have racked up over 3,300 reviews on TripAdvisor (over 92% of them being 5 star); and most importantly, we have welcomed 51,000 teams through our doors to try to escape from our rooms (most of them ended up finding their way out).
Don't worry, I'm not going to take you through all the 3,000 photos. In the end I managed to break it down to my top five memories which I believe embody the clueQuest story.
1. Christmas Day 2012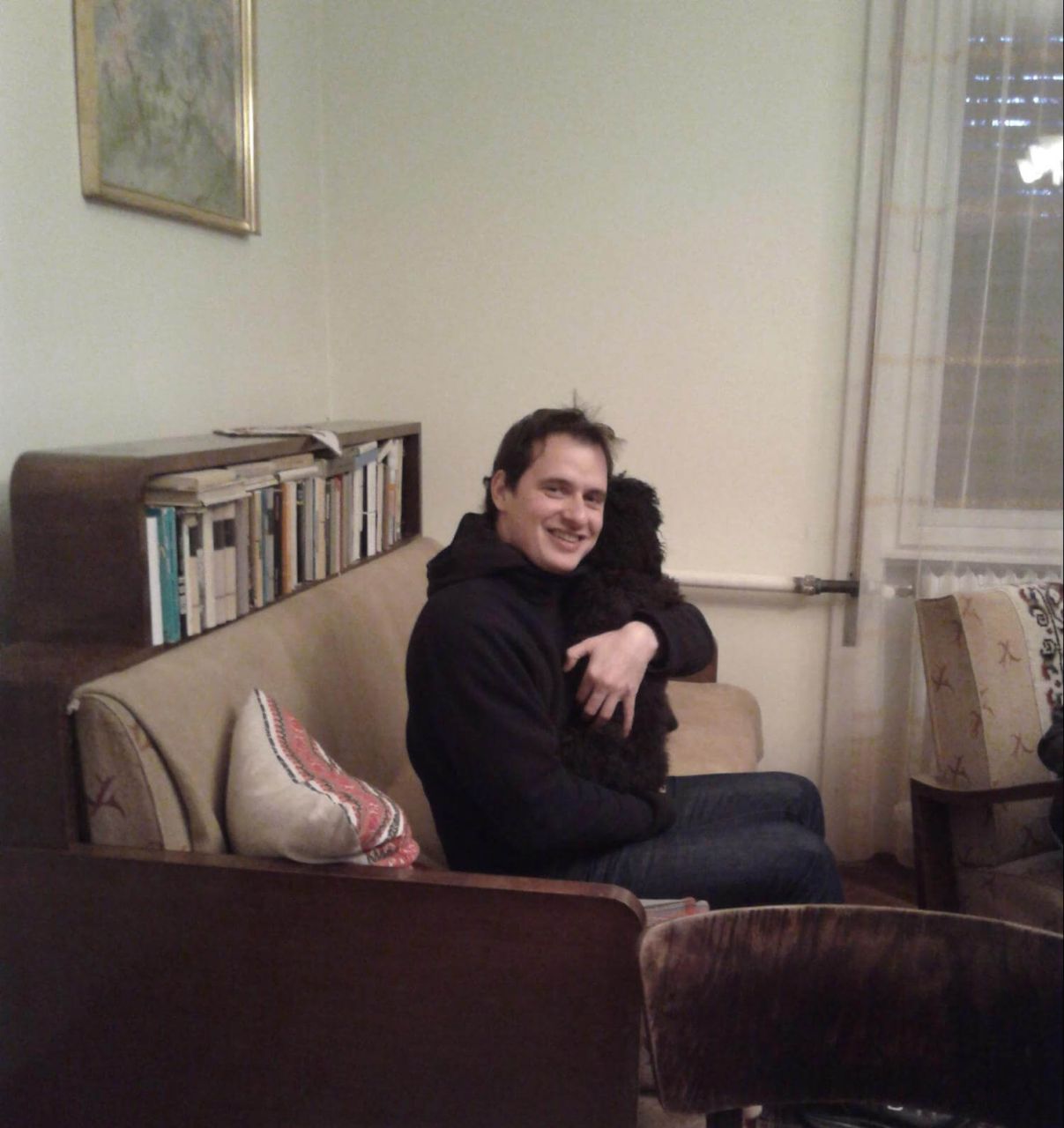 Our cousin Tamas had just taken his girlfriend on a date in an unusual setting: an escape room in Budapest. It was apparently a hit with her (and maybe this is why they're still together today) but it also got my brother Gabs thinking - he's the one hugging our dog. The night this photo was taken, he arrived at our family Christmas with a suggestion: "Hey guys, what if we opened an escape room?"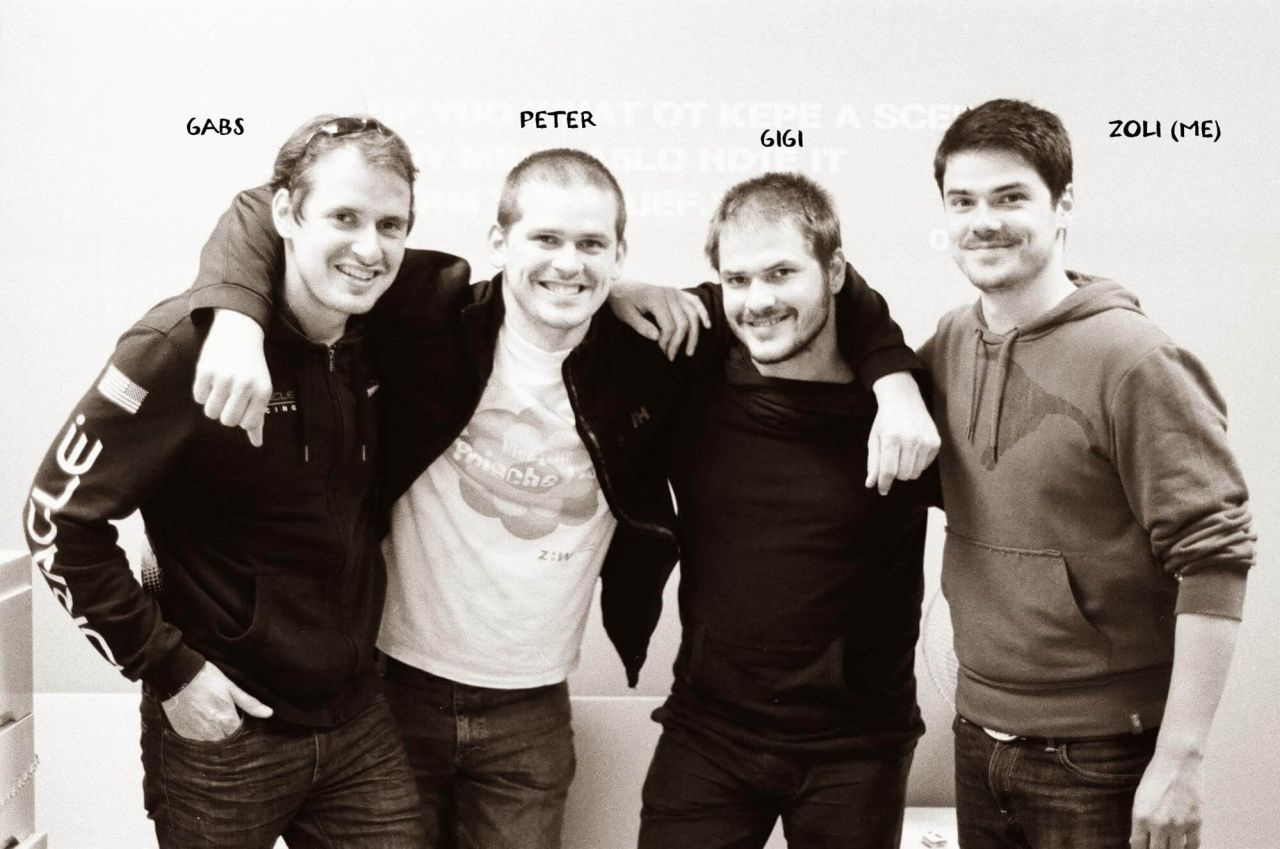 Our response was maybe not the one he hoped for: "What's an escape room?". However, I guess he did a good job explaining the concept to us, because that was the night my brothers and I decided to open clueQuest.
2. The first team I led through clueQuest
As a gamesmaker (that's how we call or game hosts, by the way) you always remember your first team, and they were mine. I ran their game back in 2013, at our first location in Tottenham Hale, and I used to keep a photo of them in my wallet as a lucky charm. I swear that's not creepy. OK, it's a little bit creepy, but good creepy. Right?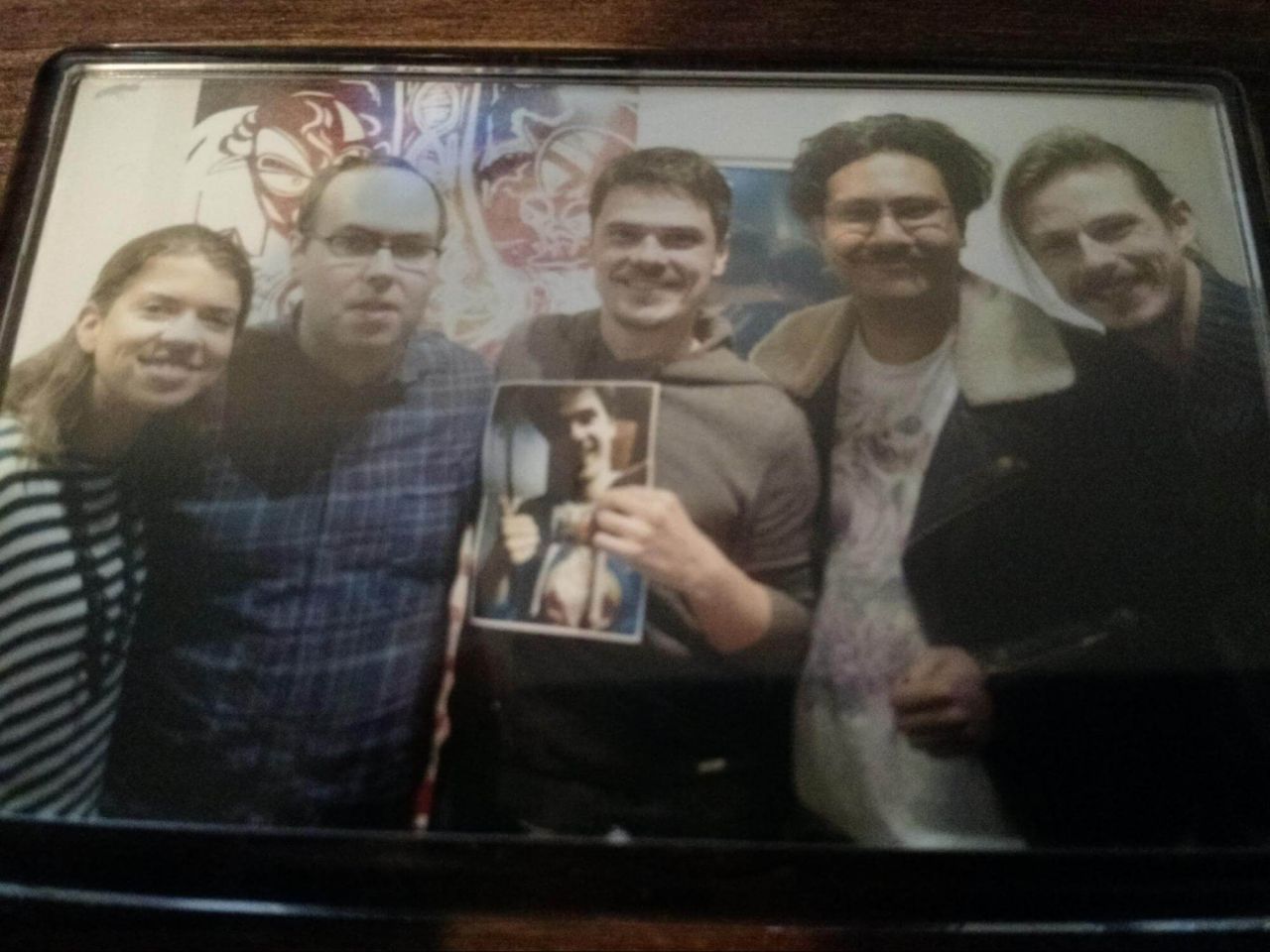 Anyway, some years later, I was on my way to a meeting at our second location in Shoreditch, when I noticed a team that looked strangely familiar, waiting in the briefing area. Then it came to me, and I walked right up to them and said: "Hey guys, I have a photo of you in my wallet." Thankfully they were not creeped out (see?), and went on to explain to me that they had enjoyed PLAN52 so much that they had come back to try Operation BlackSheep.
Two years after that, when we opened Revenge of the Sheep, they returned to our current location. They had a photo of me holding a photo of them (photo inception!), which they were using to find me in the building.
For me this is more than just a cute (alright, slightly creepy) story. It is a reminder that we've created a place where we do more than just run escape games: we create and we become part of people's memories. People remember the experience they shared with their friends, colleagues or their date; they recall our cheesy jokes and the gamesmaker who led them through the room; people remember the person who responded to them on Facebook; people remember the person who looked after their booking. And we remember them, too.
3. Mr Q over time Amongst the 3,000 photos,
I also came across this drawing of Mr Q, which was initially sketched out back in 2013 by my talented brother, Gigi (our current head of design). I couldn't help remarking how much the character had evolved over time to become our distinctive trademark.

It reminded me that we are always getting better, and that we can never take perfection as a starting point or else we will never lift off. Still, Gigi did a great job sketching out the first Mr Q in a couple of minutes with the means he had at the time.
Fast forward to 2018, we have invested in professional software and equipment, which allows our design team to bring their vision of Mr Q's universe to life. With the help of laser-engraving, CNC machines and 3D printing tools, we can now produce better props and better experiences. We will never forget, however, that we started out with a sketch in a notepad and basic DIY.
4. The launch of our third room
This is a photo taken during final preparations for the launch of our third room, Revenge of the sheep. It was 3:00 am, prior to the first day of public testing. Everyone was sleep-deprived as we had been scrambling to get everything done after having crammed a lot of last minute tasks into the two days prior to the official launch. But in spite of all of this, it was our most successful launch yet!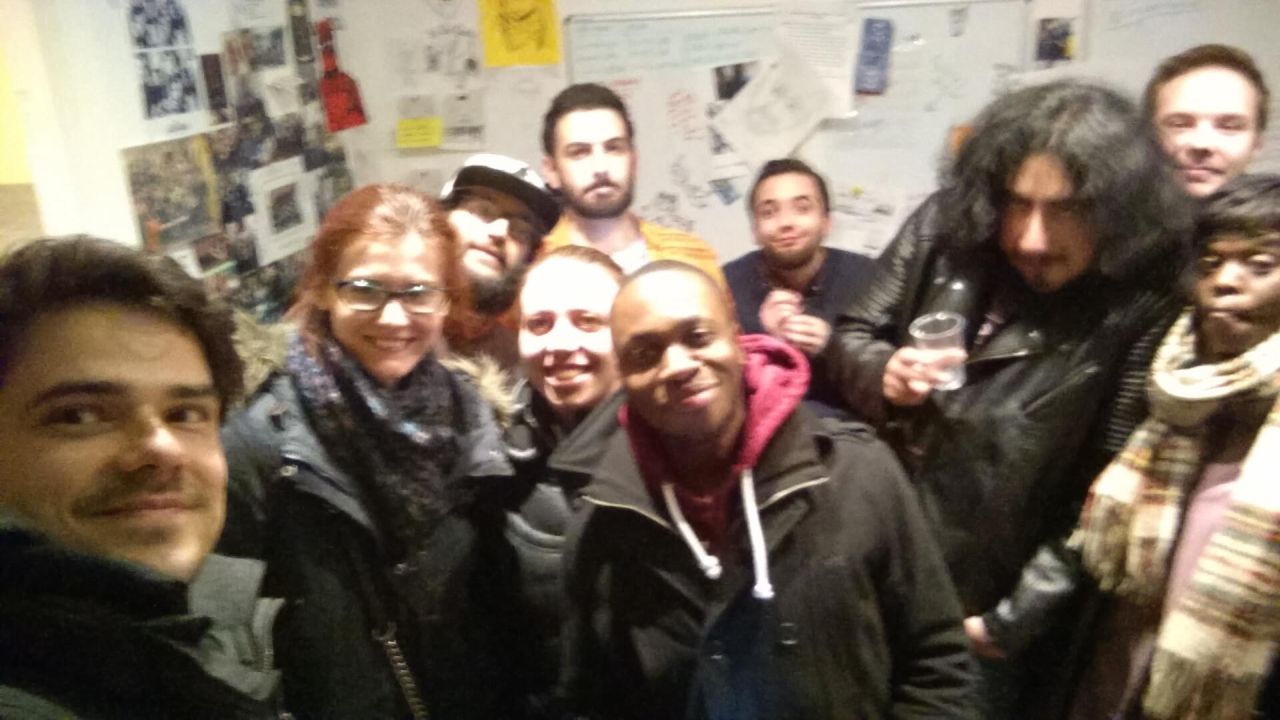 As the company has grown, it has been difficult at times to let go of my "baby" and learn to trust my team to step up and take the reigns in their own individual areas of expertise. This launch was one of many moments where my team has proved to me that they are capable of doing an even better job than I could on my own.
5. The clueQuest team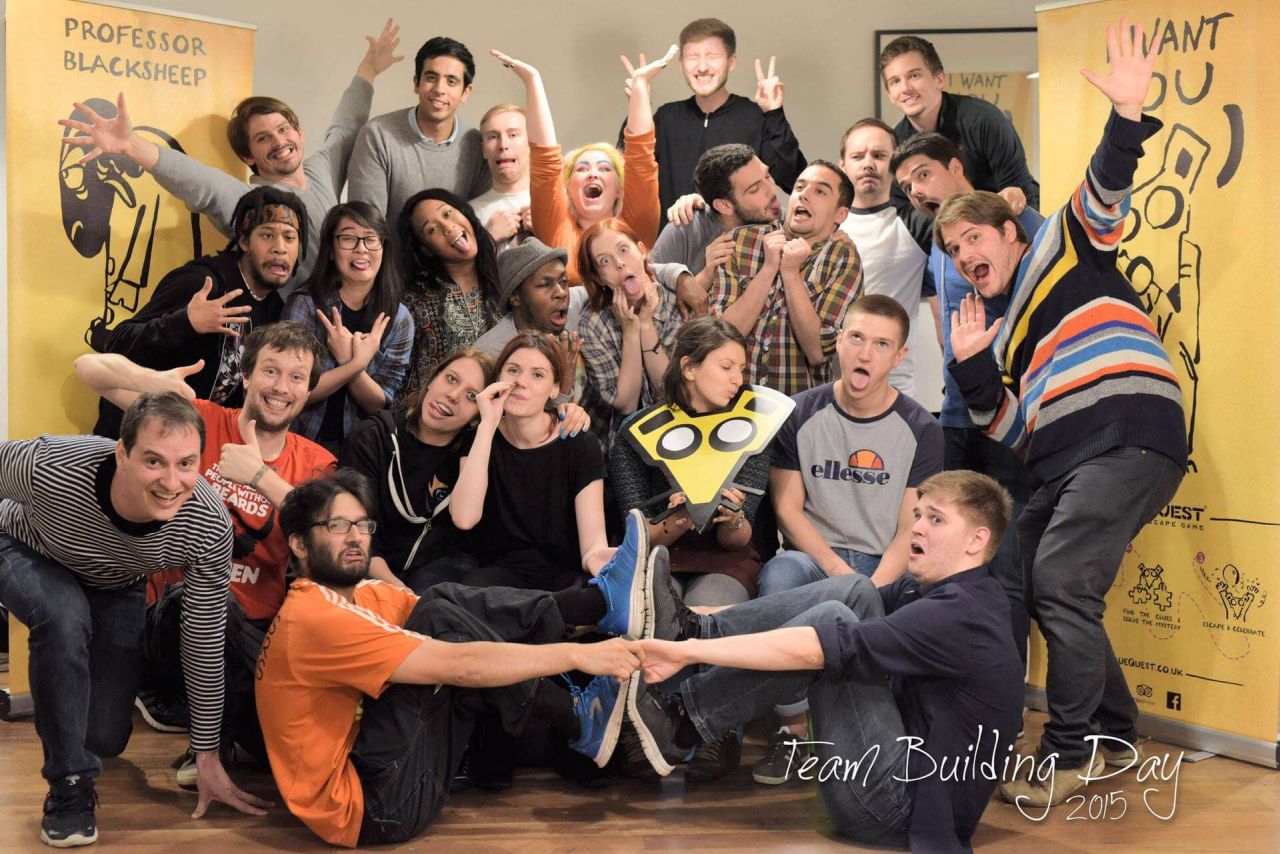 At clueQuest, we always believed that a company is built on people, and when I look back over the last five years, this photograph represents our greatest achievement: our team. We have grown from a small, entirely family-run company, to a 30-person team in the UK. We also have two teams who operate out of Hungary: an eight-person IT team led by my brother, Peter, and a workshop of six people led by my other brother, Gigi. We haven't just created memories for the people who played our games, we have also built a community of wonderful people who help to deliver these experiences.
While I was studying business in Budapest, I took a particular class about setting up and running small businesses. It didn't excite me especially - from memory it was one of the optional classes I needed to take in order to finish my diploma. But it was during this class that I ended up learning the greatest piece of wisdom throughout my entire education: the 1% vs. the 99%. An initial business idea is, of course, crucial. Without it, there is nothing to set in motion. And yet, when you look at the overall picture, the initial idea only represents 1% of the effort required to get the concept off the ground. The other 99% is represented in the blood, sweat and tears it takes to bring that idea to life. It would be easy to look at these photos and say that the first one is the most important, because this is where it all began. But to me, this photo is the most important, because this is how it came to be. And how it continues to evolve. I look forward to comparing this photo with our team photo in five years time, or ten years time. I am sure the faces will change. I am sure there will be many more faces! But I am also sure that it will remain our greatest achievement. I hope you're just as excited as I am about the five year anniversary of clueQuest. Stay tuned for more updates on what we have planned to mark the milestone and how you can join the celebration. In the meantime, I'm curious what your favourite clueQuest memory is? I would love you to share it with us on Facebook.
Zoltan Papp, co-founder & CEO
Competition time! :)
Between the 27th of July and the 10th of August, we'll be hiding candles on different pages of our website. Find them and you could win some exciting clueQuest prizes. Because we're nice, we will notify you via our Facebook page each time when a new candle appears.
In order to enter the competition you need to:
Step 1. Like us or Follow us on Facebook
Step 2. Check when new candles are posted
Step 3. Find the candles on our website
Step 4. Comment with a screenshot of each candle's location
Step 5. Fingers crossed.
There are 5 x escape room experiences for a team of 3-6 to be won. The 5 winners will be selected at random from the comment section. Be the first to comment and get a personalized secret agent mug as bonus!
P.S. There's also a 6th, bigger surprise for all you escape room enthusiasts out there so stay tuned.:)