Surely, there are a lot of great things to do outdoors, but let's be fair: this is London. Judging by the miserable skies less than a week before Early May bank holiday, we can safely assume that it's best to plan with some options that cannot go wrong.
So, here are our favourites. One bit of genuine fun for each day with a nearby kid-friendly restaurant to satisfy the appetite of all. None of the below are all-day activities, meaning you can still enjoy the sunshine before or after - that is, if the sun will allow it, of course.
5th May, Saturday: Learn to create slime and have a great barbecue at Bodeans
You probably came across this new craze before; it's been the latest wellness obsession of children and adults alike.
Sticky, gooey, neither liquid nor solid, slime offers a vivid visual sight and a pleasant tactile sensation to all who touch it and squeeze it. Yep, it's that simple. You could even call it the new generation of stress balls, with a twist: you can create it yourself and delight in the whole process. That's exactly why there is something universally appealing about slime.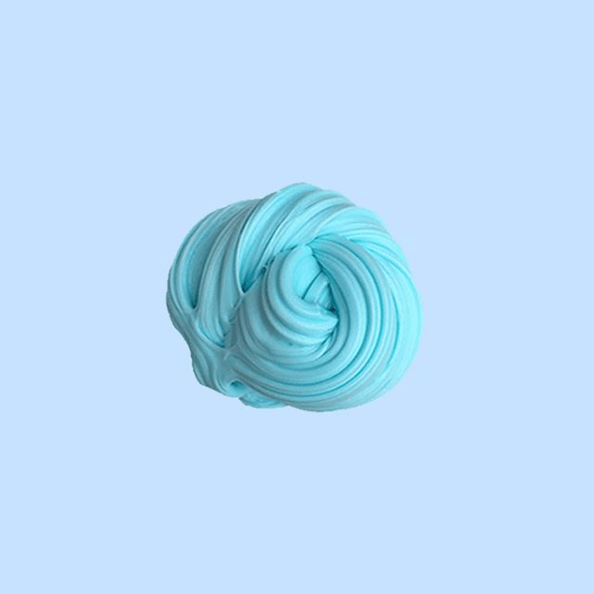 Photo credit: slime_london (Instagram)
Good news: the best slimers are now coming to London to showcase their work and to teach you how to create your very own otherworldly material that then you can squeeze forever (it's better than touching a talking, fluffy teddy bear, really).
Gather your family and take a slime masterclass together, organized by Slime London over Saturday and Sunday with slots available from 11am to 5pm. Hurry up, places are limited!
Don't worry though, if you don't make it to the masterclass you can still dive into a floam inspired ball pit and poke slimes of all shapes and forms to get an inspiration for your own homemade slime project later.
We have also located a kid-friendly restaurant nearby: after establishing your addiction to slime, head over to Bodeans Soho just a 10 minutes' stroll away and taste the "Best Ribs This Side of the Atlantic".
Just sayin': children eat free on Saturdays in case you are a Bodeans Q-Card member. All you need to do is to register for the card here.
6th May, Sunday: Release your happiness hormones on trampolines and stuff yourselves with some dolce vita after
Jump for joy, literally. Release the stress and have enormous fun with your little ones. Jump over 100 connected trampolines, climb through different zones, play aeroball games and somersault together until you laugh uncontrollably!
Oxygen Freejumping is perfect for kids of all ages who have some surplus energy to channel. They have two venues in London (Acton, Croydon) and they offer many tailored experiences. We took a closer look at their Croydon facility:
Freejumping is their most popular session. You have a whole hour to enjoy trampolines, a mega airbag, Speed reaction & Aeroball games and trampoline dodgeball courts.

Little O Toddler: specially designed toddler sessions for small children aged 5 or under.

Peaceful Play: with plenty of free space, music turned down and strobe lightning switched off, this is an autism and sensory disability-friendly room, with the same amount of activities as in the Freejumping space. No family member is being left out from good fun!
After burning hundreds of calories by running, climbing and jumping, surely your stomachs will roar in unison. Fear not, we have sniffed out the best menu for small Tarzans in Croydon.
We took Netmum's advice on that: Bagatti's Italian restaurant has a mouth-watering and affordable children's menu that will satisfy even the fussiest eater.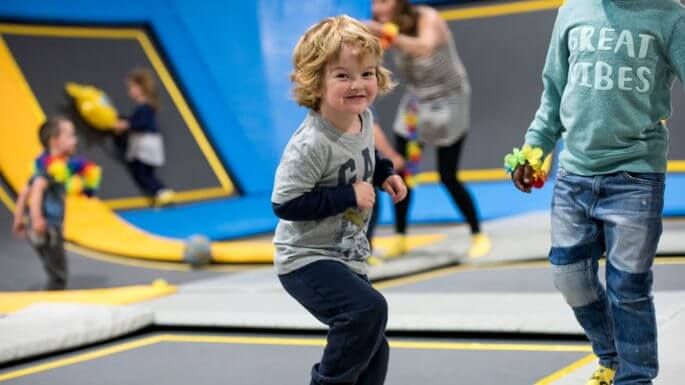 Photo credit: Oxygen Freejumping Croydon
7th May, Monday: Solve puzzles and mysteries in an escape room
Over the bank holiday weekend, you already entertained the artistic and sporty nature of your children and showed them there's a lot more to explore in London than the conventional family activities. Well done you!
So what's left to do on the last day, before school starts again?
The best is yet to come: why not embark on a secret mission together to fight against the evil Professor BlackSheep at clueQuest's headquarters? (That would be us indeed; what can we say: we are always on the lookout for new secret agents...)
Your team of 3-6 players will spend one hour (give or take) trying to solve your way out of a mission. Teamwork, communication and logic are essential for your survival!
Locks, hidden objects and encrypted messages will get you closer to the mystery, with some occasional information coming from Mission Control over a walkie-talkie. Can you find all the hints and escape from the room in time?
Both kids (aged 9 and above) and kids at heart will enjoy our missions. Moreover, unlike some escape rooms in London, none of our settings contain any frightful elements or jump-scares, so it's safe for parents to bring along younger children as well. Adult supervision is required for teams of players under the age of 16.
We have 3 missions of different difficulty levels, so that you can pick the level of your challenge! Rookie Agents can kick off their spy career in PLAN52 or Operation BlackSheep, while for the more seasoned escapers we recommend Revenge of the Sheep.
Hit the Booking button at the top of the page now and put some good family teamwork in to saving the world together!
After a successful mission, head over to Bill's and feed your hungry little agents with a delicious three-course meal, before calling it a day.
We hope we gave you some cool ideas for this bank holiday weekend. Agents, stay tuned! We shall return with further unconventional and engaging tips to save your family outings.