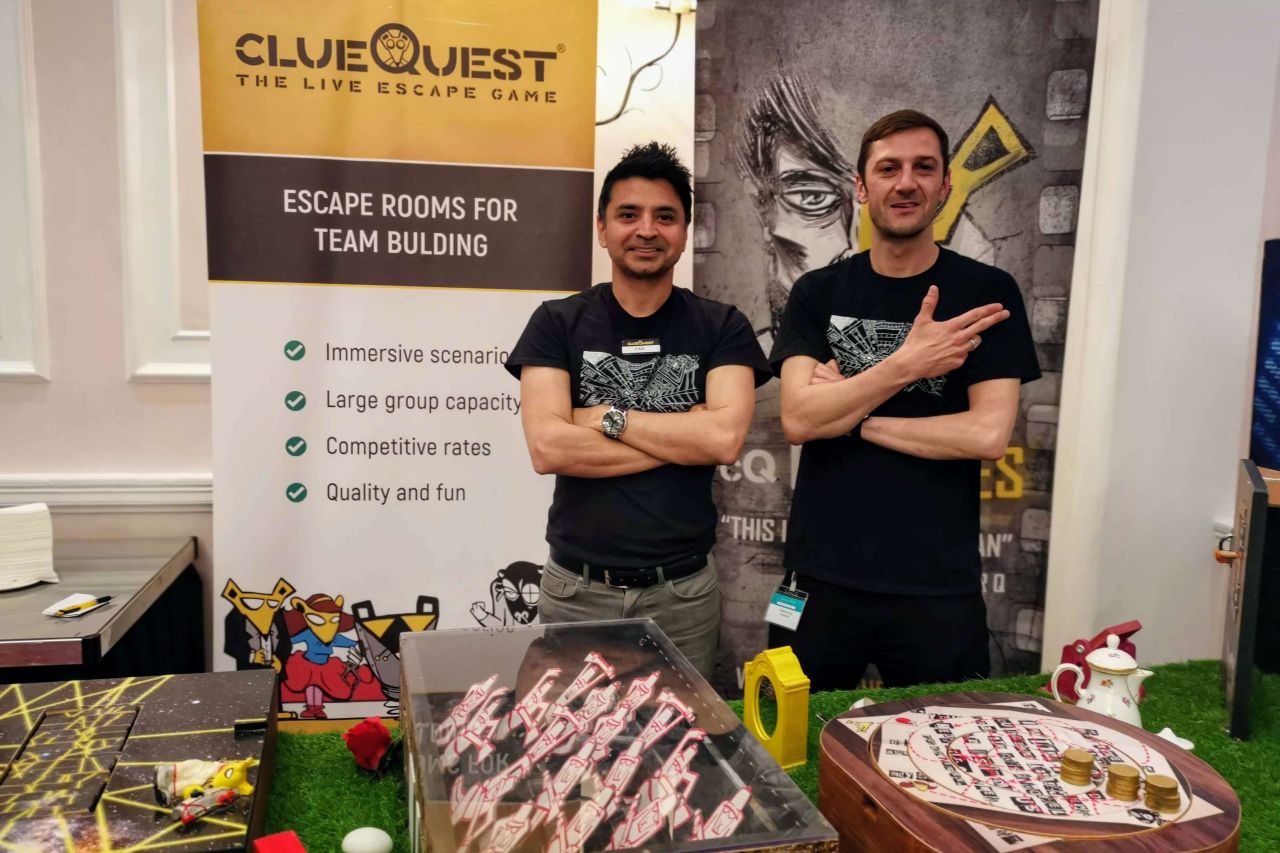 "This is the LCCI PA showcase event, where lots of like minded people come together to get inspiration and ideas of how to help their businesses", says our very own Alexis King in the video posted by the chamber on their YouTube channel. clueQuest was amongst a total of 45 businesses manning stalls in Charing Cross's Amba Hotel, where over 100 Personal Assistants and Executive Assistants networked not only with us but with some of London's finest travel agencies, venues, gift companies and suppliers.
The event's value is that it "put[s] us in front of individuals that wouldn't normally know about us," says Tamara Oates, Group Sales, Events & marketing manager for Tom's Kitchen. "It's meeting new people, building our network, building friendships as well and just introducing us to like minded people." Also featured is Amy Williams, Sales Manager for Brasserie Blanc in Threadneedle Street, who says it can be hard to speak to PAs normally, and that having so many in attendance in one space is a great way of finding the right people to speak to about the company.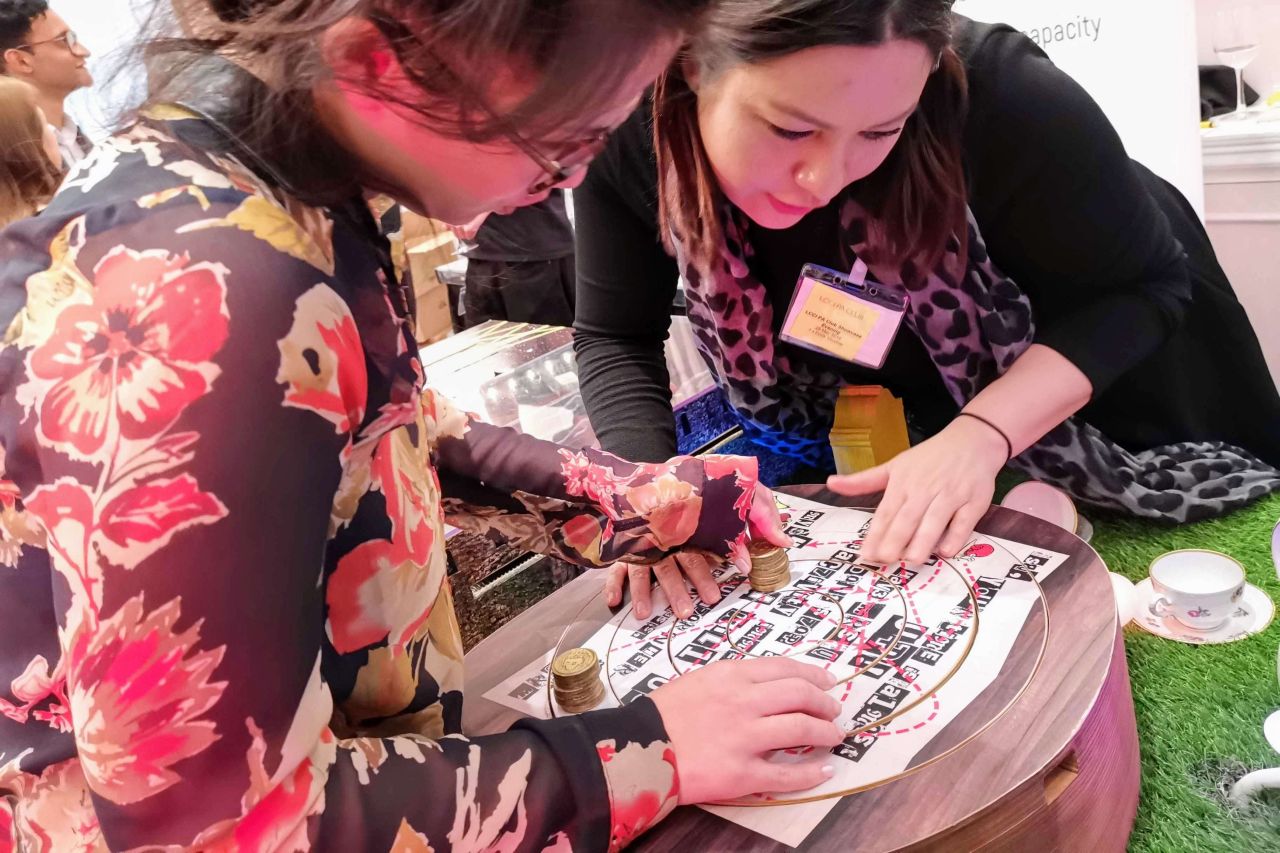 Thanks to agent Far Mani for the photographs of the day, which we're pleased to see feature people getting happily stuck in to our portable laser game, developed with such events in mind so that one can experience a taste of the thrill of clueQuest without having to attend the venue. 
The full video can be found by following this link..