Could it be our puzzling missions? Our fun and enthusiastic staff? Or simply just Mr Q's undeniable charm that made us one of London's best ways to spend an hour? ... Now that is a mystery! However,one thing is for sure: we wouldn't have been here without the ongoing support from our wonderful teams of secret agents who have laughed, panicked, (some even cried), pondered and escaped from our rooms.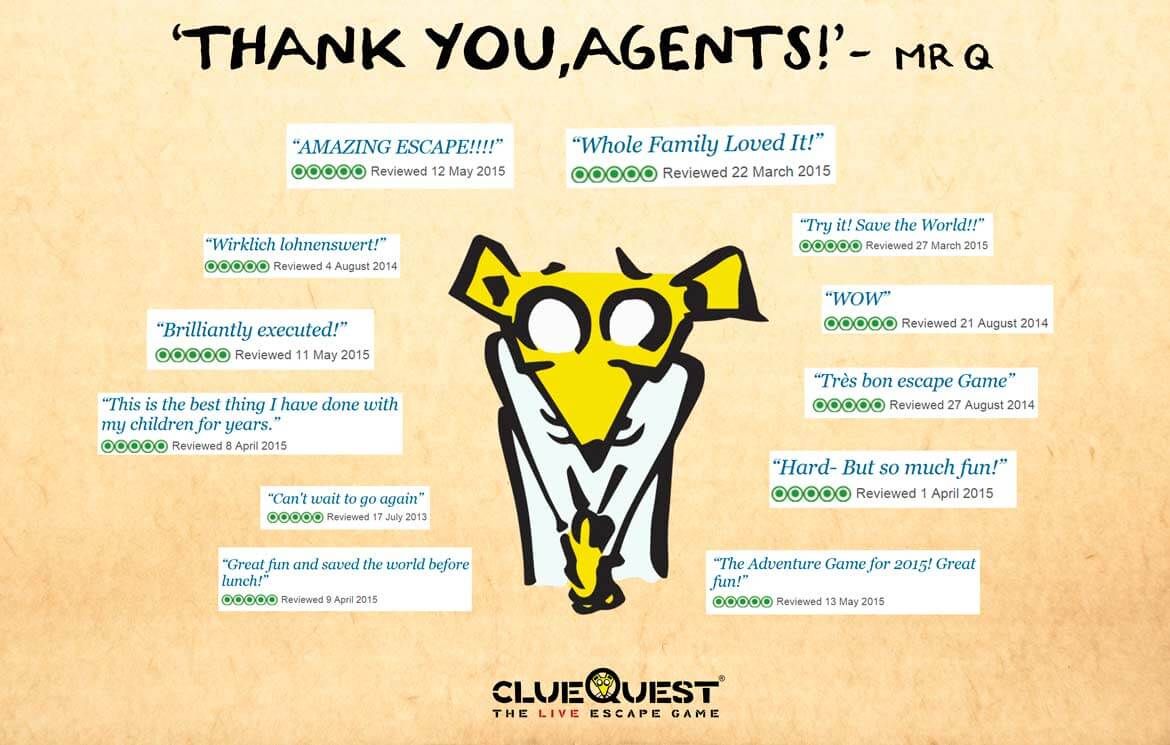 Therefore, the clueQuest team would like to thank everyone who took on Mr Q's challenges since day one and up until now. Thank you for sharing our enthusiam for great puzzles and good fun! This achievement is a result of the constantly good reviews you have left us (979 excellent out of 1045!) and we feel honored to have been part of one of your best experiences.
Last but not least, we would like to shout out another big 'THANK YOU' to our in-house team of Gamesmakers - the amazing people who look after your clueQuest experience and whom we are very lucky to have. They have put in genuine efforts to make their teams happy and for this we couldn't be more grateful.
Mr Q is also extremely proud of his team(s) therefore,this year, he is determined to bring you even more exciting rooms & challenges at our HQ in King's Cross and on surprise locations. You can keep up with him and his adventures on our official facebook page or his personal LinkedIn profile so stay tunned, Agents. Mission Control, over an out. ;)