The restrictions on in-person gathering has been just another puzzle for our clueQuest team and we've cracked it. We present Humanity 2.0 Live Hosted Edition! The remote team building event is perfect for corporate bookings, work socials and holiday parties. We highly aware how organising work parties is low on any staff member's priority list due to the expre pressures of our current climate, so why not let us handle everything and take away the stress.
Humanity 2.0 is a clueQuest inspired printable escape game that has been modified so that your team members can work together in break-out rooms over Zoom to solve the puzzles and stop the evil Professor. 
It couldn't be easier to book, set up and play.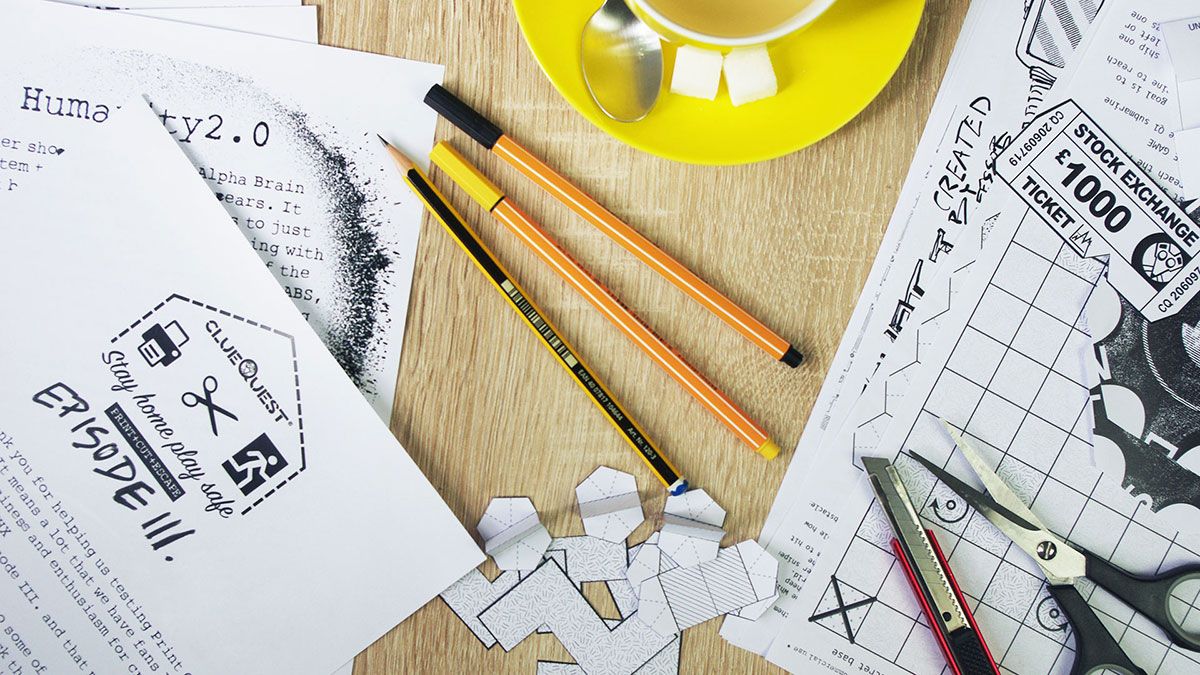 Each employee requires 3 things:
The gamepack. We suggest letting us handle the printing and posting to ensure all participants receive the game packs on time. However, the organiser or their coworkers can print the game pack files at home if they wish.
Access to Zoom. Once everyone is on the main Zoom call, we will assign people to teams and send them to their individual break-out rooms, where they will play the game together competing against the other teams to see who can complete the mission the quickest!
Scissors. It's not called Print+CUT+Escape for no reason!
Each team is guided through the process by their own personal Live Game Host, who facilitates the game's logistics, offers cryptic hints and clues when teams need assistance, and further immerses the team in the escape experience ensuring the game play remains within the allotted time and the team feels accomplished.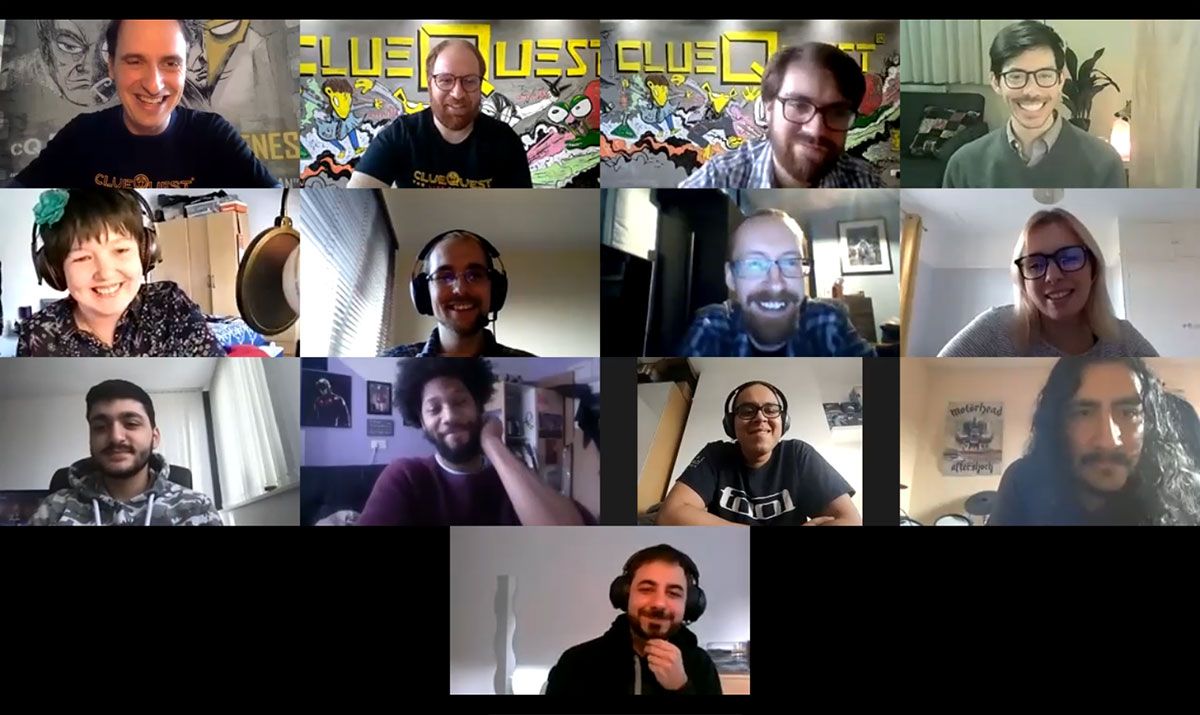 Why choose a LIVE online escape game?
Team building is important for all companies and for many reasons:
Develops communication and problem solving, which transfer easily to the workplace.
Improves and deepens the relationships between colleagues.
Increases morale by providing a sense of collaborative success.
Builds on coworkers individual strengths 
Encourages individuals to take risks and fill new roles outside of the formal workplace setting
Fun, Fun, Fun, and creative-intentional play increases productivity and creative collaboration
So if you want your colleagues to build on their teamwork skills or just escape from work and reality to have a bit of fun, then be sure to book our virtual team building offering. Our team will help you every step along the way to make it as simple as possible. Make an enquiry on our webpage and book a memorable remote experience for your team today!
Testimonials
Facebook: "a great social, and everyone enjoyed having some puzzles and mysteries to get stuck into on a rainy afternoon :-)"