Episode 1 - Stolen IQ

London Escape Room guide
Rating: 9/10
"Our team had a delightful time. The fun of cutting things out reminded us of crafternoon of our childhoods, and added a playful charm. The puzzles themselves were varied and clever, and integrated seamlessly with the paper and online content."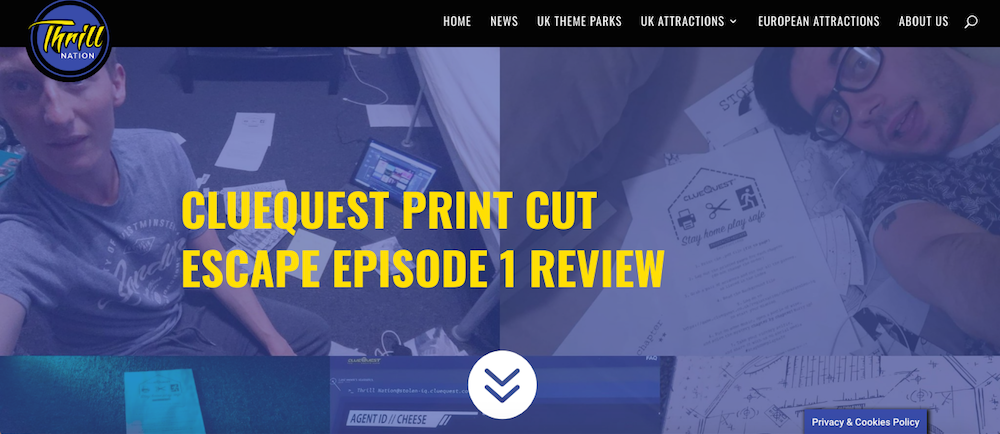 Thrill Nation
Rating: N/A
"The puzzles were cleverly designed and created like the puzzles you would solve in their actual escape rooms. These require you to find, decode and put together the cut outs and paper puzzles to progress through the story whilst being timed.
"The game is separated into three chapters and all contain different puzzles of a range of difficulty and requiring all kinds of skills to work them out. We loved how each puzzle was designed and how subtle some of the answers were, whilst they were right in front of us from the start!"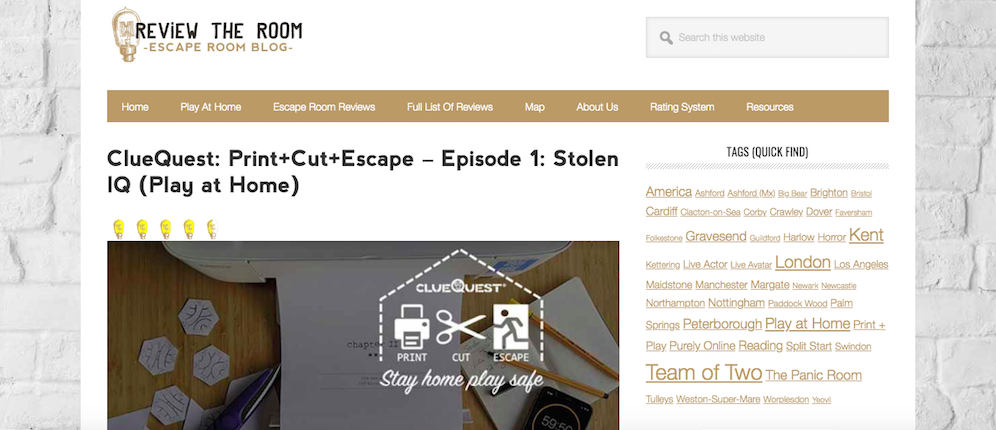 Review the Room
Rating: 4.5/5
"ClueQuest was one of the earlier UK companies to bring their own Stay-at-Home game to market, but given the quality of the experience, I imagine this may have been in the works as an additional revenue stream for some time. As it is, this was a solid game that was incredibly well priced at £12 for the print at home version."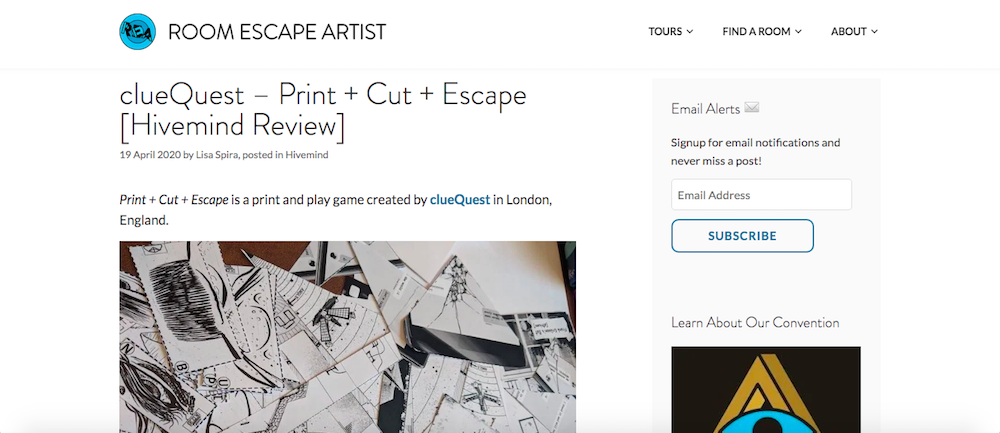 Room Escape Artist
Rating: 3/3
"The story line was easy to follow and portrayed through videos. It even fit into the overarching story of their in-person rooms! There is no outside knowledge required, which was a nice breath of fresh air. The game was a delightful experience, and I really cannot wait to see what they do next!"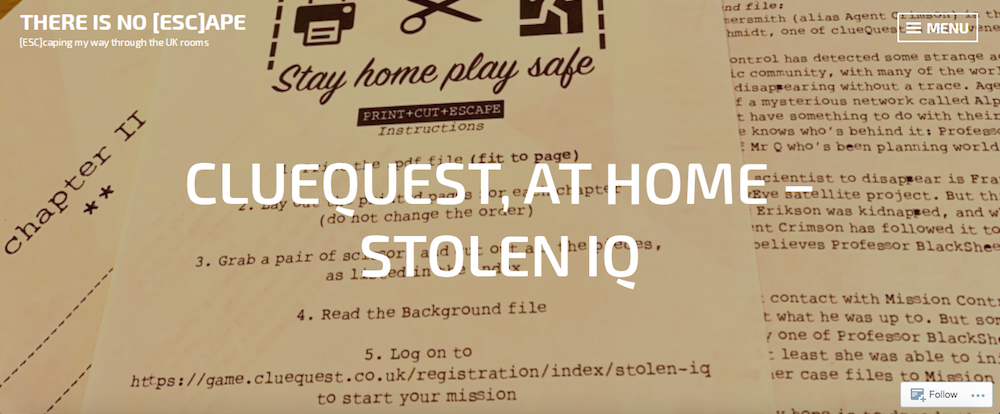 There is no [ESC]ape
Rating: 3.5/5
"I liked the use of video in the game and thought some of the puzzles were quite clever, and the game fits within the wider ClueQuest theme. This for me helped with the atmosphere of the game, especially having played one of their rooms in London."
Episode 2 - Alpha Brain System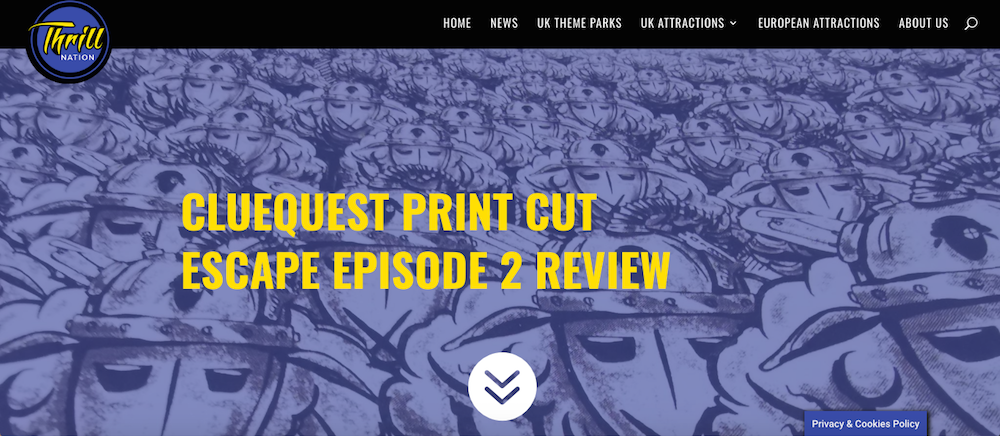 Thrill Nation
Rating: N/A
"Alongside the more in-depth videos and story line, the game enters a new dimension which is 3D! With the first episode being all 2D puzzles, they have made us agents work in a completely different way this time round. With puzzles that could now be built, this made the mission the most complicated yet with some genius puzzles and ideas being created in this way.
"What we enjoyed is that these puzzles would only of worked in the 3D dimension and whilst many of them were on the harder side, many of them were really enjoyable to try and solve."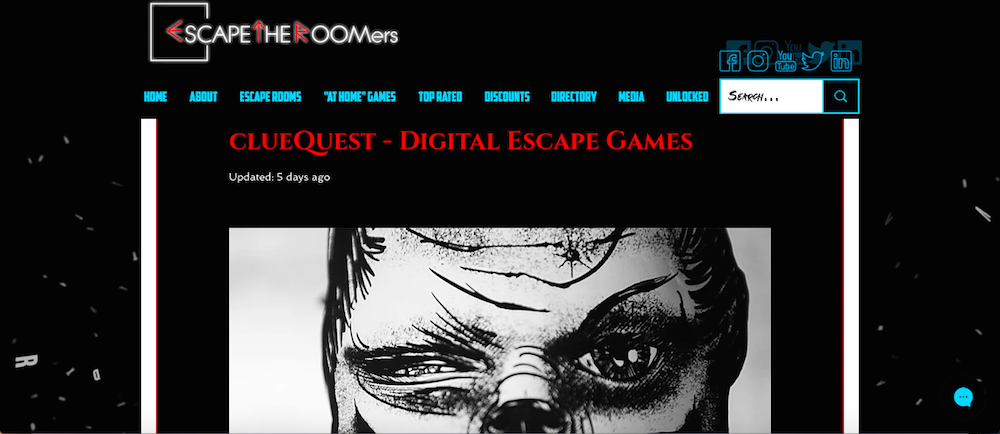 Escape the Roomers
Rating: N/A
"It took us a little less than two hours to complete the game but we felt very satisfied at the end. We love the artwork throughout the game. There were definitely some fun moments like the time when we tried to "act" out the laser game for no particular reason."
You can purchase Print+Cut+Escape! missions here.