What's the story?
Greece 445 B.C. in an age of eloquent philosophers, merciless gods, and death-promising oracles. Somewhere on the Peloponnese peninsula, in a vast Aegean coastal cave, an old artefact has been hidden. It could be the legendary ship of the Argonauts. Using the Animus simulation program and our database of recorded genetic memories, we will send you back to Greece. Find the ship, if it exists …
Is this a sequel to
Escape the Lost pyramid?
In short, no. Avid fans of the Assassin's Creed franchise will know that the Animus reconstructs many different worlds from various time periods and locations which hold different stories from one another. They do not intersect, and this is no exception. While Escape the Lost Pyramid took place in the world of Assassin's Creed Origins, this one takes place in the world of Assassin's Creed Odyssey.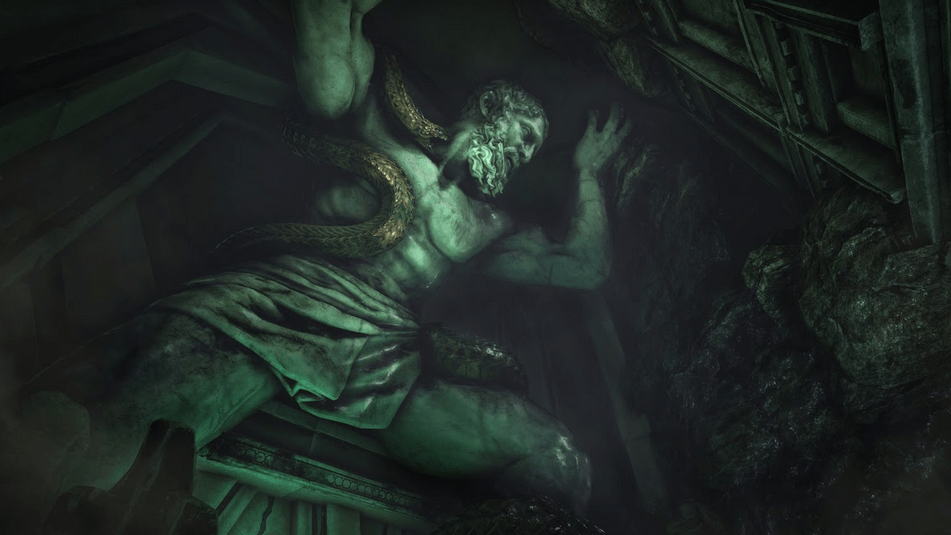 Have you played it? What can you tell us about the gameplay?
To the large majority of us here, the game is still a mystery. We haven't had it for long, but all of us here are dying to try it. Only a handful of us have played so far, including Deputy Team Leader Luke Short, who had this to say:
[The game] is a good follow up to Escape the Lost Pyramid as it builds upon the game mechanics and aesthetics for a much grander feel. Escape the Lost pyramid is very much a puzzle game with an adventure feel but Beyond Medusa's Gate feels more like an adventure/action puzzle game, giving it a larger 'wow' feeling as you play.
From the promotional screenshots, too, it seems that water has been incorporated into the mission. Whether one is able to interact with it remains to be seen. To be honest, most of our attention is taken up by that crossbow. What a beauty!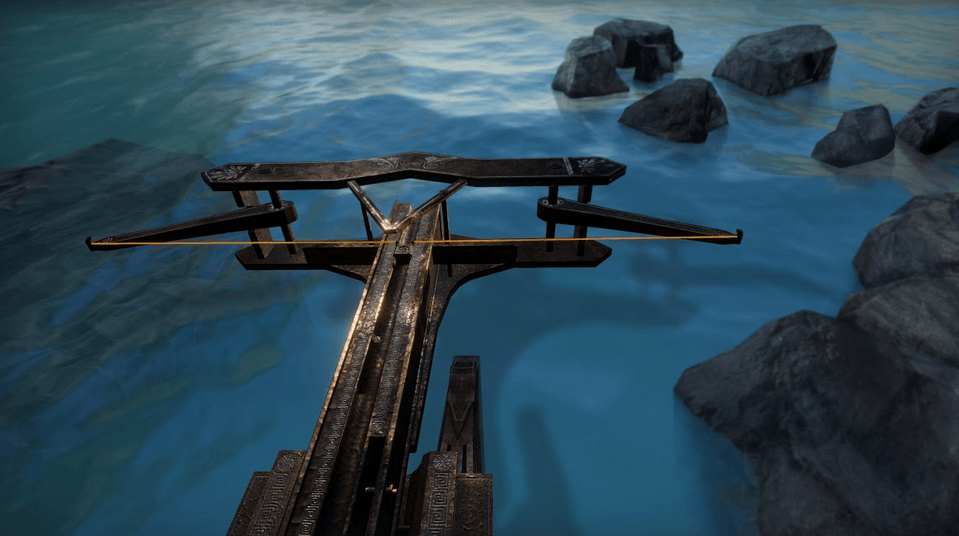 I'm sold. When can I play the game?
The first payable slots will be on Monday 20th May 2019, but sadly you'll have to wait just a few more days to be able to book. Beyond Medusa's Gate goes on general release a week beforehand, on Monday 13th May.
Want to be among the first to be notified? Simply sign-up here and we'll drop you an email the minute it's available.