At the beginning when clueQuest was established, PLAN52 became the first place for highly classified archives and data. Since then its design and construction has been transformed several times (remember: we always have plans!).
Although we had to close, we don't like to sit on our hands. During this time we completely revamped PLAN52. First we just wanted to make a few small changes but after one idea came another and we don't like to compromise on our experiences. In the end we came up with so many new thoughts that we ended up pretty much rebuilding the whole room. You can imagine the end result if you take that we used the experience and knowledge we gained while making ORIGENES.
Our scientists and engineers are constantly experimenting with new technologies and special techniques. They are looking for the most effective and reliable safety solutions which will be part of our system after thorough testing. Here we no longer use such outdated technology as traditional padlocks. In the new facility everything works electronically. A lot of time, energy and resources are invested for safety. And why do we work on this so much? Because it is extremely important that we could keep our data secure and our system up to date.
Long story short: In the recent months we made changes on PLAN52 facility again. Actually… It is hardly recognizable anymore that this is PLAN52. You do not believe it? Well, you should see yourself!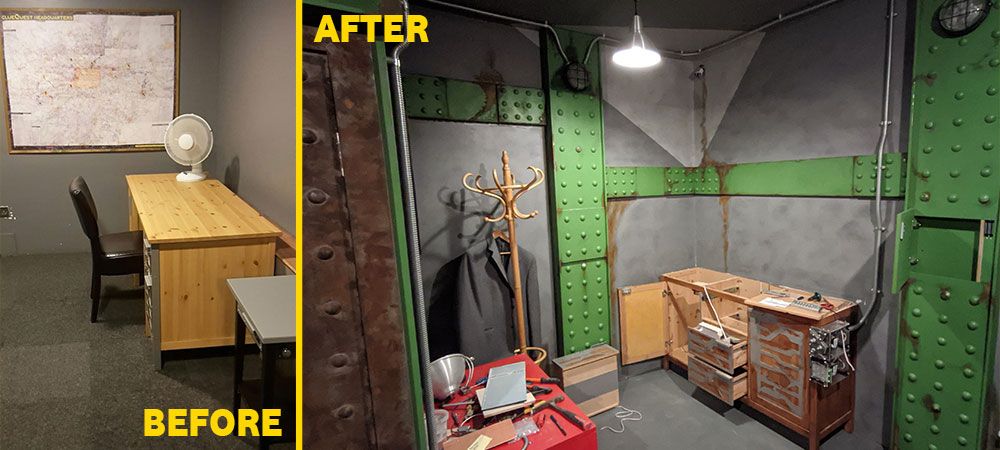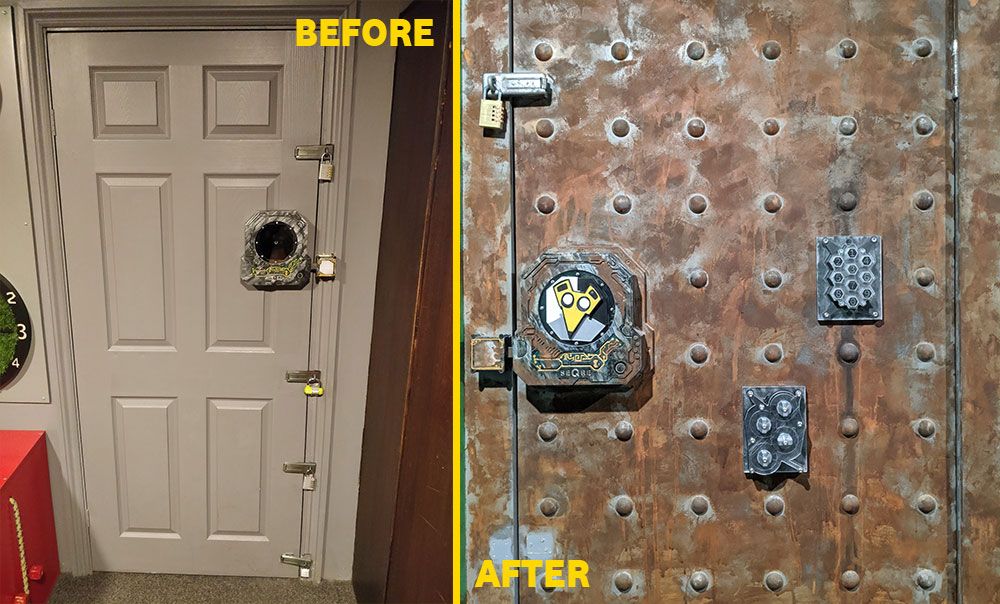 Perhaps this is one of our most protected facility. Only our most trained, brave and determined agents have the permission to approach the fort. To become such an agent, you have to go through lots of serious training, trials and difficult tests. For example kindergarten, primary and secondary school… We know... It sounds very challenging. And indeed it is! Difficult but not impossible and at the clueQuest we truly believe in you!
However, it is possible that you are one of those heroes who have already been in PLAN52. This also proves that you are a seasoned agent. But many things have changed, so you might need some improvement too. The renewed PLAN52 is a great opportunity to dust off your knowledge and upgrade the special agent skills. Here you can learn everything about our latest developments. Never be afraid to face new challenges!
After the recent difficult period the renewed PLAN52 offers you, your friends and family a great experience. If you are not familiar with the game, it can be a very good choice to have new experiences and lots of fun. And if you have already completed this quest, no problem, because with the changes, the whole game looks brand new.

So… Are you ready for the mission? We hope we can count on you, agent!