In addition to introducing mobile gaming to recruit entry-level talent, Dentsu Aegis Network UK are also looking into incorporating escape games in their current recruitment strategy. By making initial assessments more fun, while remaining objective, the agency group is aiming to bring in more diverse people from different backgrounds and better identify talent who wouldn't necessarily stand out using traditional hiring methods.
AdWeek Europe was an excellent opportunity for Dentsu Aegis Network's recruitment team to observe, in real-time, how groups of possible candidates and members of staff worked together to complete our 8-minute laser game challenge.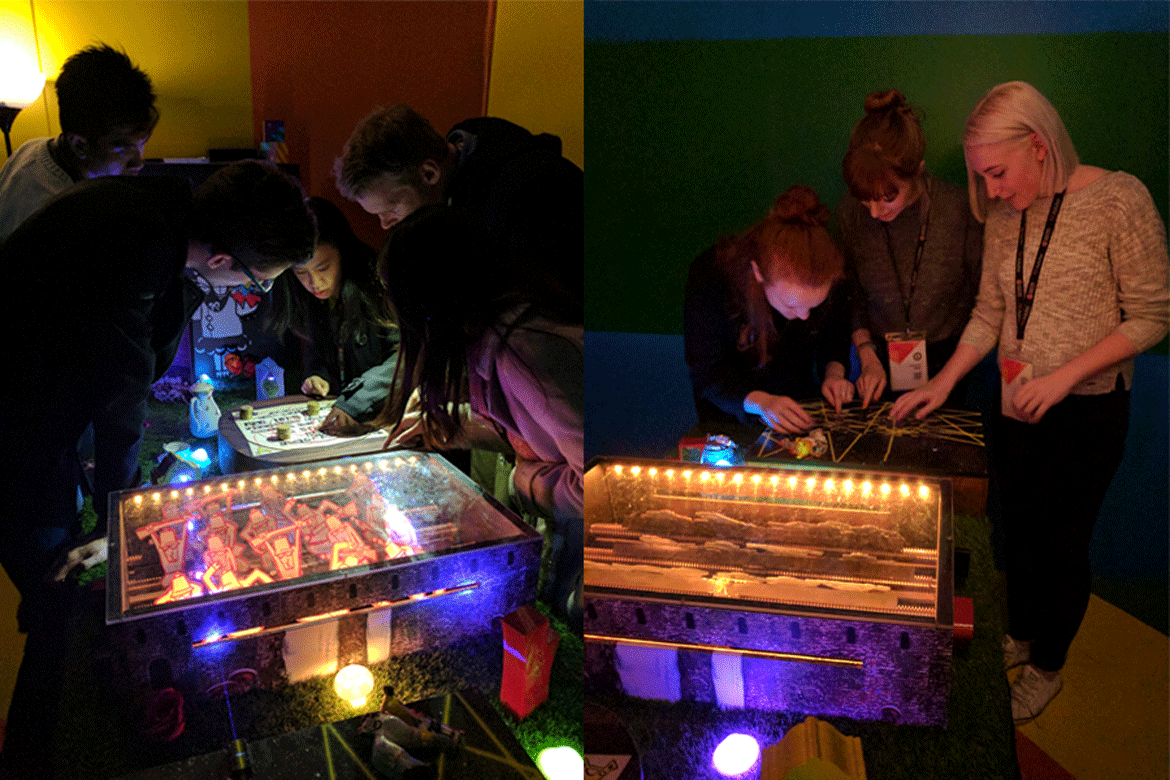 Teams of 2-6 put their logic to the test and worked together to clear the pathway for Mr Q's laser beam in order to target Professor BlackSheep and save Mrs Q. Even though only three teams completed the mission without clues and the record holders managed it in just under 6 minutes, we are very excited about the amount of smiles and positive feedback we got back from everyone.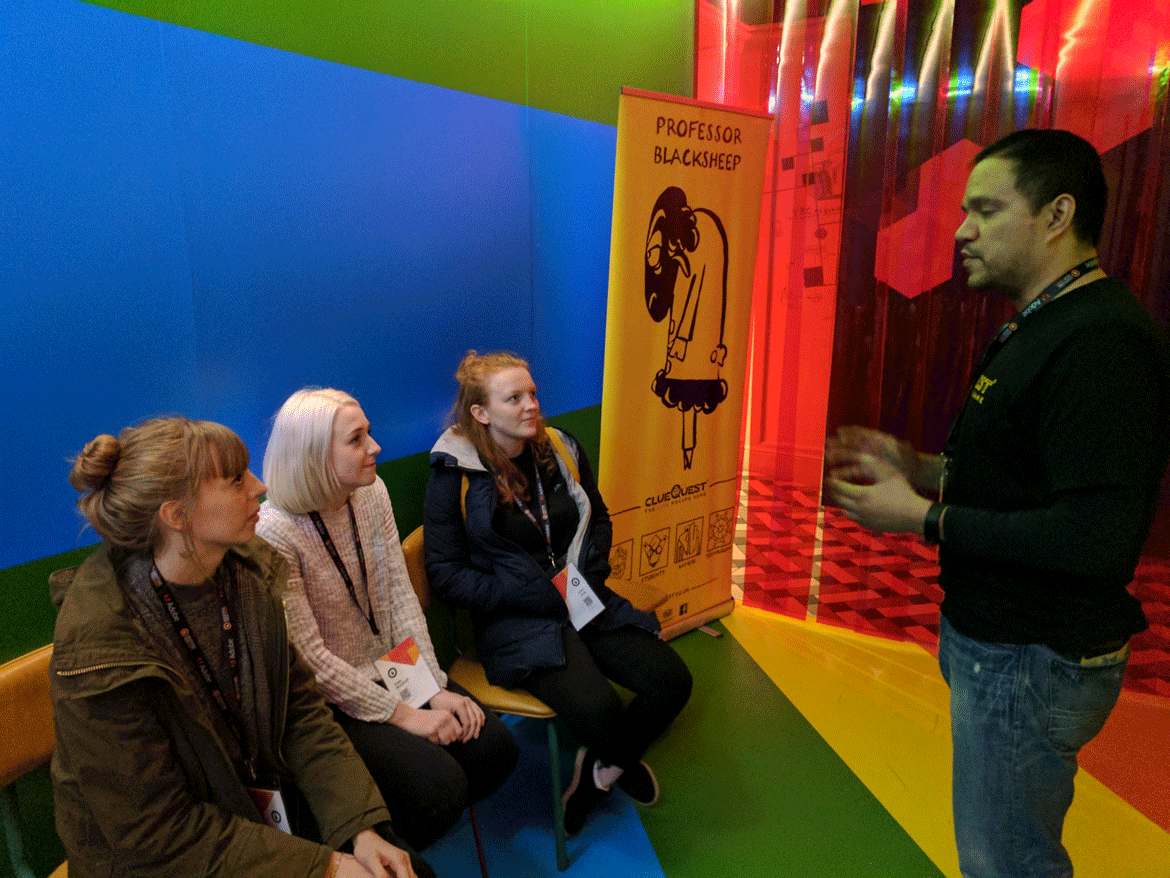 Zoltan Papp, CEO, clueQuest Ltd said 'This is an exciting collaboration between clueQuest Ltd and Dentsu Aegis Network and we hope that through our 8-minute mini-game we've managed to showcase the potential of our real-life games to be used not only for team building but also as an efficient and fun assessment tool.'
For more information on how you can organize a fun and egaging team building or an assessment session, please visit the Corporate section on our website.