We are pretty sure that some of our team members work for Mr Claus himself. The proof is our current briefing area which,across the past three days, has been- if not magically then skillfully- transformed into a mini winter wonderland.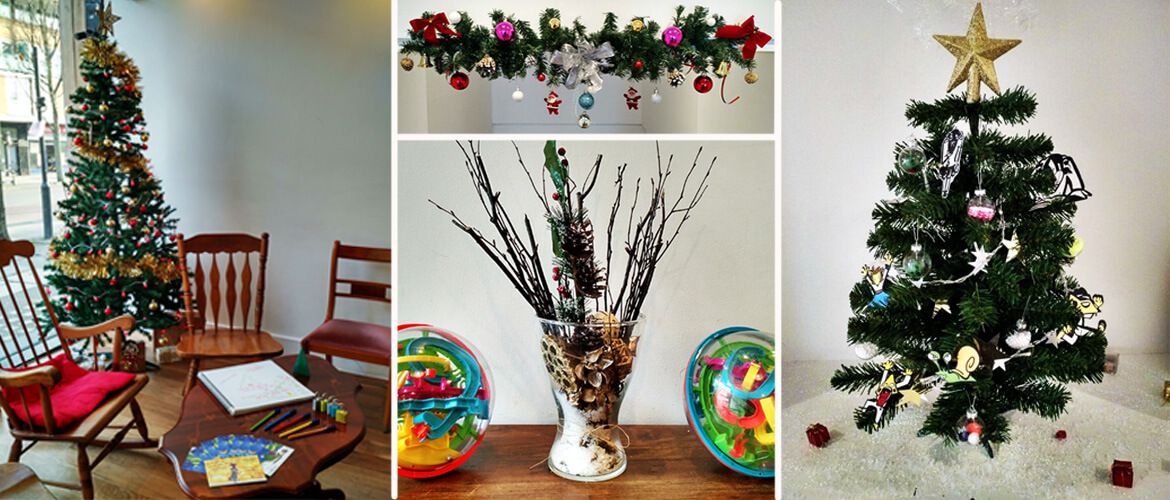 Mr Q's special thanks go to our game hosts and colleagues, Michael & Sophia, and to one amazing lady, Aniko.
Apart from looking after the cleanliness of our HQ and the lovely cakes she sometimes leaves for us in the morning, Aniko has a wonderful super power, which she kept secret up until now: she is the master of Christmas decorations! Mr Q himself was left speechless with glee when he walked into the office on Monday (and so were we).
Even those of us who are declared 'Bah humbug' adepts were impressed by the care and warmth put into making every single decoration. This was Aniko's early gift to us and we can't thank her enough for bringing the real Christmas spirit to our HQ.

Psssst: Our boss, Mr Q, is also feeling extra generous, so he is giving away free personalized photo magnets with each booking or Christmas themed voucher bought. Share the clueQuest experience with your friends and family these holidays. Offer ends December 25th so don't miss out, Agents!