This year we have the privilege of working with the organizers behind one of London's now most loved conventions - Sherlocked. Building on last year's successful event, this one-of-a-kind convention promises to wow Sherlock fans once more with some exclusive sets,star guest talks and activities. Series creators Steven Moffat and Mark Gatiss (Mycroft Holmes) or Andrew Scott who plays the infamous Moriarty are only a few of the great names to expect.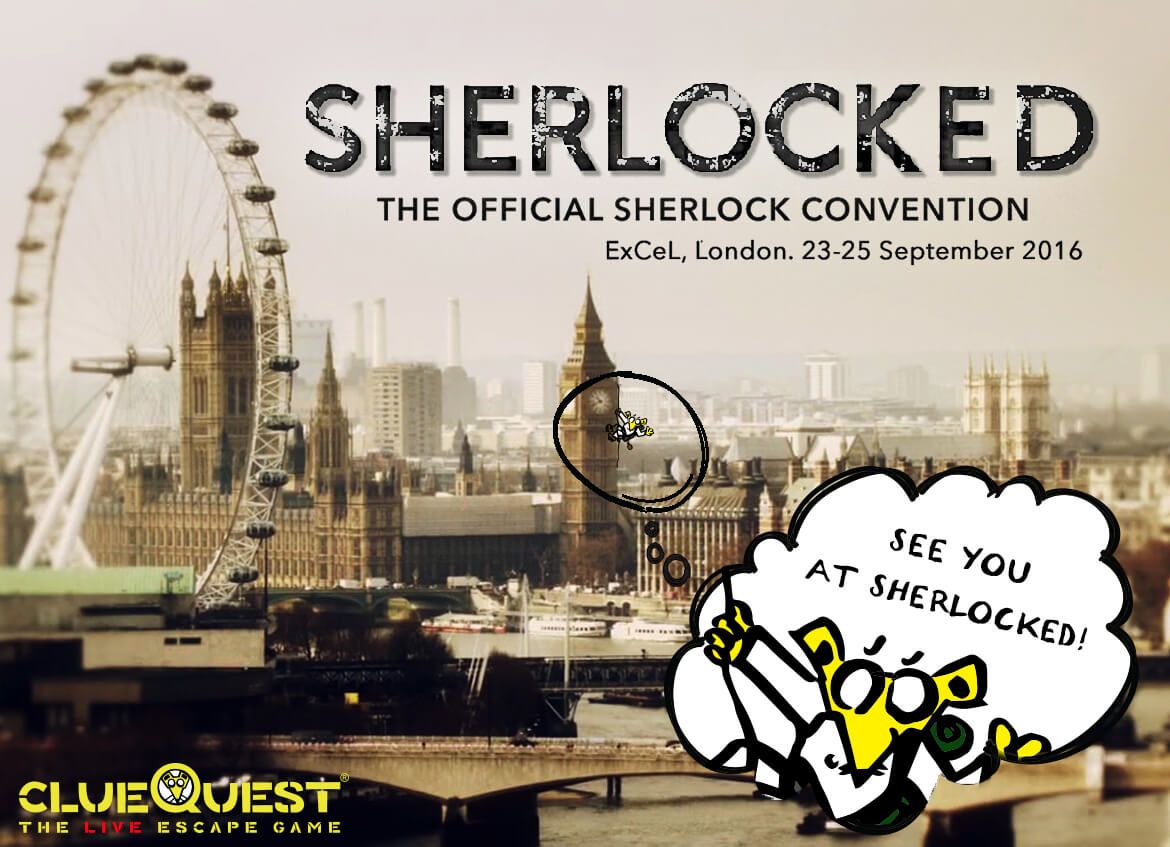 Within the event, clueQuest will be hosting a short group activity for present fans which will involve the usual use of skills any aspiring Sherlock should have: excellent logic and a sharp aim and intuition. Join Mr Q in his battle against his own Moriarty,Professor BlackSheep, and complete the mission to receive some clueQuest goodies.
Tickets for the event are selling out fast so book yours now via the official Sherlocked website.